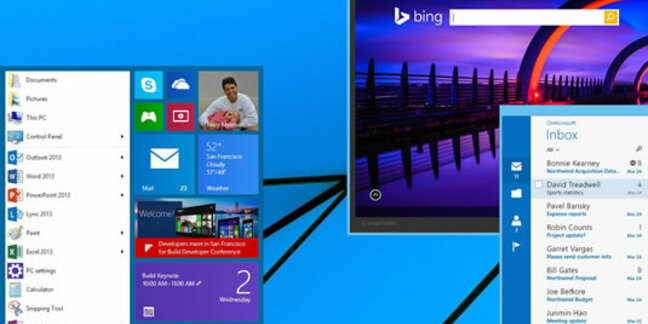 Microsoft's next major update roll-out for Windows 8.1 may be less than a month away, if the latest rumors are to be believed, but just what will be so "major" about it is still anybody's guess.
Over the last few months, we've heard plenty of talk about a follow-up to April's Windows 8.1 Update – itself a release so significant that Microsoft stopped issuing security fixes to customers who failed to install it – but nobody could say when that rumored next patch bonanza might show up.
Now a screenshot published by Russian Windows site PCPortal.org.ru purportedly shows leaked Microsoft documentation indicating that there will be an "August Update" to Windows 8.1 and that it will be released on August 12 – not coincidentally the same day as Redmond's next Patch Tuesday.
According to the screenshot, this über-update doesn't refer to the usual security patches that arrive on the second Tuesday of each month. Instead, it will be a "standalone update" that will include "new features and functionality you may need to be aware of."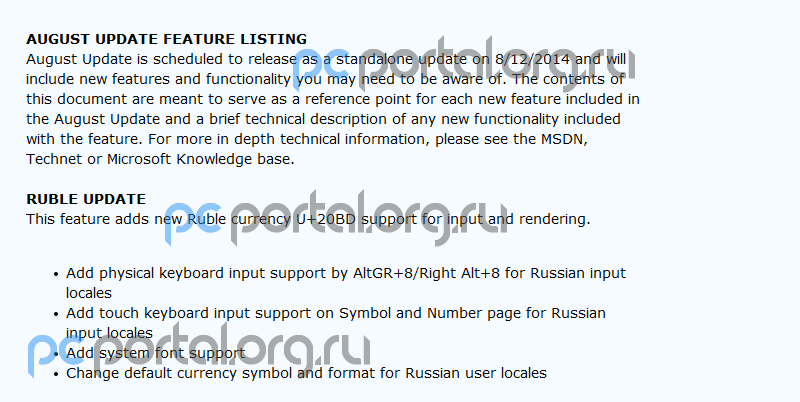 Did Microsoft let slip the release date for its next Windows 8.1 Update? (click to enlarge)
OK, so what will these new features and functionality be? We don't know. In fact, nobody we've heard from claims to know for sure.
It's a safe bet that this update will not be "Threshold," the forthcoming major Windows release that most Redmond-watchers believe will ship as Windows 9 (or the equivalent, if Microsoft ends up marketing it under a different name).
Lots of people are hoping that the August Update will include the new hybrid Start Menu that Microsoft first teased at the Build developer conference in April and that has been spotted in leaked screenshots since. But recent insider scuttlebutt suggests that the new Start Menu has now been delayed until 2015, perhaps to arrive in a second April update.
So what, then? The only new feature mentioned in the screenshot – which, it's worth noting, is in English and doesn't appear to have been auto-translated – is currency support for the Russian ruble, but there must be more to the update than that.
Or not? According to tech site Neowin, sources indicate that the August Update will be significantly smaller than the first Windows 8.1 Update, and unless Microsoft has somehow managed to avoid the leaks that have plagued past Windows releases, it might be best not to get our hopes up for major new features.
El Reg asked Microsoft point-blank whether it planned to ship new Windows features on next month's Patch Tuesday, but as expected, the software giant declined to comment. ®
Sponsored: Webcast: Simplify data protection on AWS