Too many IT conferences to cover? MICROSOFT to the RESCUE!
Yet more word of cuts emerges from Redmond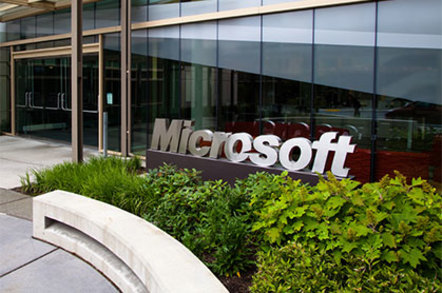 Microsoft is kicking off a corporate overhaul with the introduction of new policies shrinking the number of corporate conventions and contracted workers.
The company said in an email to partner firms that it would place an 18-month limit on the tenure of all contracted employees. Those who hit the limit will be asked to take six months away from the company before being allowed back.
In a copy of the message obtained by GeekWire, Microsoft said that the policy would apply to the way building and network access for contractors was handled, forcing workers to give up access to facilities and networks on Microsoft campuses after the 18 month window.
The message claims that the move is being made as a security effort to safeguard "intellectual property and confidentiality." Contract workers who did not require access to Microsoft buildings or the corporate network would not be subject to the new policy.
Spokesfolks with Microsoft were unable to confirm or comment on the reported policy changes.
Meanwhile, Redmond is also planning to change the way it handles its corporate conventions, consolidating five of its Enterprise user conferences into a single event.
The company said that as of next year, the Microsoft TechEd, Lync, Exchange, SharePoint and Project Conference would all be joined into one event described by the company as a "unified Microsoft commercial technology conference."
Set to take place on 4 May, 2015 in Chicago, the conference will seek to cover Microsoft's business platforms on a larger scale and allow its own employees and executives to connect with customers more effectively.
"Part of this is a recognition that as our industry continues to evolve, so must our approach to creating valuable experiences for all of you," Office general manager Julia White said in announcing the move.
"Part of this recognition is feedback from attendees across the past conferences asking for more content and product team engagement across Microsoft versus just within one product area. And, part of this is a recognition that Microsoft's own cloud first, mobile first strategy must carry through to our conferences for all of us to be successful together."
White also harkened to the corporate restructure plan laid out earlier this month by CEO Satya Nadella. The plan called for the company to adopt a "cloud first, mobile first" strategy and will, of course, also include the loss of some 18,000 jobs.
Further details on the plan and the associated job cuts will most likely come tomorrow when the company announces is quarterly and full-year financial results. ®