What's inside AMD's life-support machine? A big pile o' PlayStation 4s and XBox Ones
Sick man of silicon's x86 sales hit hard by PC world, but CEO seems happy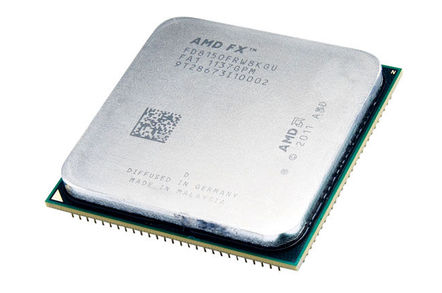 AMD execs are remaining optimistic despite emerging from a quarter in which the company made an eight-figure net loss and fell short of analyst estimates.
In Q2 2014, ending June 29, the chipmaker bagged $1.44bn in revenue, up 24 per cent year on year. However, it recorded a GAAP net loss of $36m for the quarter, down from the $74m hit it took in the year-ago period.
AMD's Computing Solutions unit – primarily its x86 microprocessors business – suffered a 20 per cent drop in revenue to $669m. That unit banked an operating income of $9m, compared to $2m in Q2 2013. Falling operating expenses offset its disappointing sales of PC CPUs, we're told.
Over in the Graphics and Visual Solutions unit, that division recorded revenues totaling $772m, a 141 per cent increase over last year. Sales of the unit's semi-customized system-on-chips were given much of the credit for the increase. The division recorded an operating income of $82m, although there is no year-ago figure.
The semi-custom SoC wing pumps out processors for Microsoft's Xbox One and Sony's PlayStation 4 games consoles. The professional graphics and OEM GPU sections of the unit were also credited with strong quarters.
These figures should give some cause for optimism at AMD, said CEO Rory Read. "We have made significant progress in transforming our company," the chief boasted on a conference call. "We are clearly executing our strategy."
Investors, however, were less enthused by the news. The company's non-GAAP earnings per share of $0.02 fell short of the estimated $0.03 return, and AMD stock was down 1.93 per cent on the day.
Edison Investment Research analyst Dan Scovel said the numbers reflect a "stable, but disappointing, growth and recovery."
"The good news is AMD's recovery remains intact, albeit at a subdued trajectory," he noted.
AMD's numbers were once again dwarfed by rival Intel, which earlier this week reported second-quarter revenues of $13.8bn – and a net income of $2.8bn, nearly twice AMD's entire revenues for the period. ®
Sponsored: Minds Mastering Machines - Call for papers now open