Microsoft not good enough for you, eh? 'Next Steve Ballmer' drives to Google
Car-maker's CEO joins internet ads company early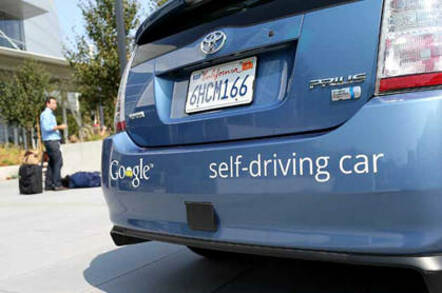 His name was bandied about during the race to replace Steve Ballmer, but it looks like Microsoft missed out on former Ford Motor Company chief Alan Mulally. The man has just announced his intention to join Google's ranks.
Mulally has joined the Google board fresh from a premature departure from his job running the world's fifth-largest car firm.
The Ford CEO stepped down earlier than expected to make way for successor Mark Fields. Before then, he'd been expected to see out his position until the end of 2014 – and as such had ruled himself out of contention as the next Steve Ballmer at Microsoft. The Microsoft CEO's job ended up going to Redmond insider Satya Nadella.
Google and Microsoft are reported to have been the only two companies Mulally said he'd wanted to lead after Ford. Google's CEO Larry Page is reported to have favoured Mulally, and the pair had been talking for months.
In a canned statement, Mulally said he was "honored" to serve on the board of a "global iconic company that is dedicated to enhancing our lives". Page returned serve, saying Mulally brought a "wealth of proven business and technology leadership experience".
His appointment comes after Google unveiled its latest prototype driverless car, a move which ruffled feathers in the car industry.
Google getting involved in car making is likely as popular in Detroit as the Chocolate Factory's decision among handset makers to buy Nokia's phone business – or indeed, Motorola's (before it sold the biz to Lenovo)... which is to say, not.
General Motors said the Google car could become a "serious competitive threat" to the car industry.
GM, Mercedes, Volvo and Mulally's former employer have also been developing their own autonomous vehicles.
Ford unveiled a prototype, the Automated Fusion Hybrid Research Vehicle, in 2013.
Google's plan is for its driverless cars to hit the road between 2017 and 2020.
Having Mulally on board could either be seen as an attempt by Google to build bridges with car makers or to keep tabs on the auto camp.
At a more prosaic level, Mulally's appointment helps refresh a board that added its last new member in 2012 – Diane Green, co-founder and former CEO of VMware. ®