Data centre Ethernet speed club signs Brocade
Plenty more to come, we expect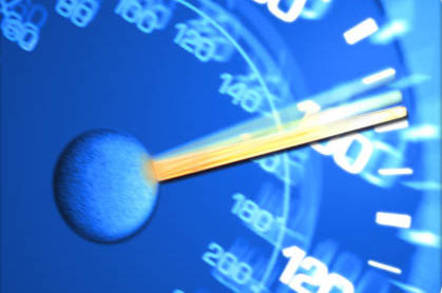 The industry consortium formed to boost cloud data centre Ethernet links has signed another member: Brocade Networks.
With the current 10/40 Gbps Ethernet spec under stress from growing cloud loads, the 25 Gigabit Ethernet Consortium (a snappy name sure to become more familiar than WiFi) is laying down specs for 25 Gbps (single lane) or 50 Gbps (dual lane) Ethernet link protocol connecting NICs to top-of-rack switches.
The consortium hopes that the higher performance will come at a lower interconnect cost, and the spec is being made available at no charge to members of the club.
Which makes Brocade's participation no surprise, given its footprint in data centre networks and a desire to get a march on non-member giants like Cisco or Juniper Networks.
In its canned statement, Brocade chief architect Martin Skagan said the 25G spec "is a natural progression with relatively minimal incremental cost and an excellent re-use of existing infrastructure".
Backed by Microsoft and Google, the other founding members of the group included Mellanox, Arista and Broadcom. ®