Delaware pair nabbed for getting saucy atop Mexican eatery
Burrito meets soft taco in alleged rooftop romp outrage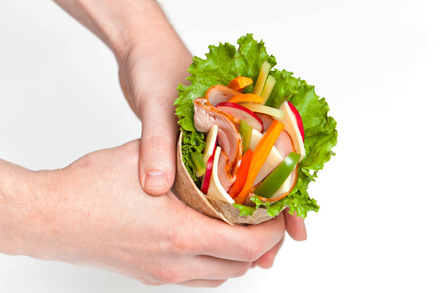 A jiggy Delaware pair who allegedly indulged in some hot burrito meets soft taco action atop a Mexican restaurant have been charged with a buffet of offences including "lewdness", "indecent exposure second degree" and "resisting arrest".
According to Newark Delaware Police Department's Facebook presence, an officer rushed to the Chipotle Mexican Grill at 136 East Main Street, Newark, on Saturday night "after receiving multiple reports about two people engaging in sexual intercourse on the roof".
There he allegedly found Michael Suh, 38, and Nicole Germack, 27, going at it hammer and tongs "on the roof at the very front of the Chipotle building".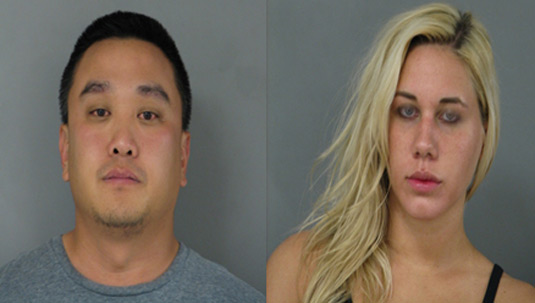 Michael Suh and Nicole Germack. Pic: Newark Delaware Police Department
The police report continues: "The officer advised them to stop and they continued for approximately 15-20 seconds before stopping. The officer told them they were under arrest and they fled from the roof into a defendant's apartment located at 132 East Main Street."
This didn't save them for a cuffing, however, and they were taken into custody, charged and later released on $1,800 bail.
Since we're sure enquiring minds want to know just how exposed the Chipotle rooftop in question is, here's the eatery on Street View: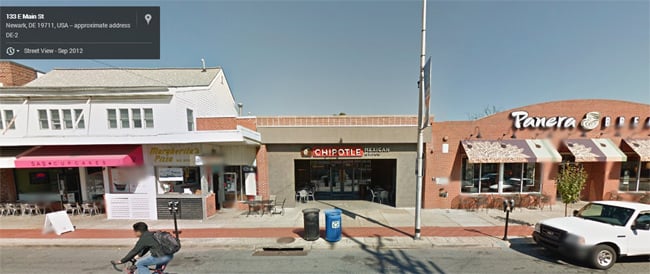 ®