Interview: Michael Cordover, voteware freedom-of-information crusader
Barrister offers pro bono help to uncover the source code of Australian democracy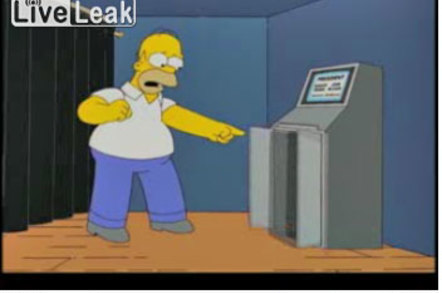 A barrister has offered pro bono assistance to Michael Cordover, the Hobart Solicitor seeking the source code to the EasyCount software used by the Australian Electoral Commission (AEC) to count votes in the nation's senate elections.
Cordover first sought the source code last year because, as he told The Register, "I have always been interested in democracy and open government systems." Cordover can also recall controversy over the operations of voting machines in the USA's year 2000 presidential election and would rather Australia didn't experience its own version of that mess.
Hence his initial request to access EasCount's source code, and disquiet with the decision not to release it.
"I was a little surprised when they claimed there was a trade secret involved," he says, as the software is not sold. As he read the AEC's response to his freedom of information (FOI) request he also felt "it was clear the person responding did not have a good understanding of the technical side" and may therefore have rejected his request in error.
"I thought if I wrote back and explained they would provide the code," he says. That this has not happened and the AEC responded quite aggressively, threatening to have him declared a vexatious applicant.
Cordover doesn't take threat seriously, because he thinks his actions are eminently defensible.
Nevertheless, he holds no grudge against the AEC and its staff.
"I do not want to be critical of the people involved," he says. "They haven't been abusive or anything like that. They are trying to achieve their thing and I am trying to achieve mine."
Allies are also appearing to help Cordover's efforts. Two academics specialising in the workings of elections have volunteered to analyse the source code, if Cordover gets his hands on it. And a Melbourne barrister specialising in FOI has contacted him with an offer to work the case on a pro bono basis.
That barrister could be busy. Cordover intends to take his FOI request to the Administrative Appeals Tribunal (AAT) and told The Register that "if it comes back with a well-reasoned decision I will accept that."
"But if it comes back without a clear understanding of the technical issues I will appeal. I am prepared to argue for this as long as I think the decision is wrong."
If Cordover succeeds in the AAT and the AEC appeals, he also expects another round of action.
To cope with that, he'll need more help. "I'm trying to get some people involved on the law side," he says, as correspondence is piling up and "things are roughly doubling in length each time we correspond."
Spare time is therefore at a premium right now, but Cordover is buoyed by support he's received from the public and for the crowdfunding campaign for his efforts.
"I spent a lot of time thinking I was not in the right," he said. "Until I launched the crowdfunding," an effort that has exceeded oits targets by 600 per cent. "That showed me it was worth doing."
For others with similar causes he now advises "Don't take no for an answer."
"It is clear some government agencies will say no in the hope you will go away." ®
Sponsored: Detecting cyber attacks as a small to medium business