SHARE your big data scientist. They're too costly and rare to keep a whole one – HP exec
Pool the, er, 'shared resource' across channel partner base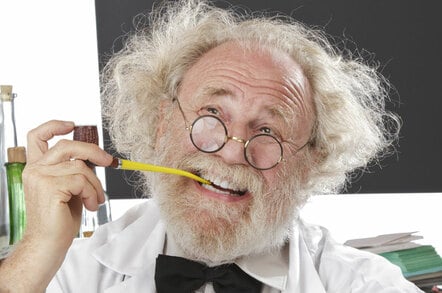 Big data is on the strategic priority dashboard of every enterprise tech firm, but coughing a potentially princely sum for skilled people to talk the talk in complex projects may not be commercially viable for some in the channel.
It's the age old issue of when to invest in a specific practice, one that Sue Barsamian, HP Enterprise Group senior veep for worldwide indirect sales, is trying to tackle for those interested in analytics.
"At some point," she told El Chan, "partners will need to get a data scientist on board. Data scientists are very expensive people so we are talking to our distributors about how we could pool them across a number of resellers in order to smooth the investment required to build a big data practice".
A quick trawl on online job boards finds that a chief data scientist at big social media organisations can pull in $175k a year in compensation, while freelancers can be offered up to $200 an hour.
Barsamian's team is currently profiling the partner base in a bid to ascertain the numbers and types of partners crying out for some help.
The Vertica product, which provides analytics for structured data, is an area described by HP as "white hot" - individual product sales are not broken down in quarterly results - so it needs channel partners fired up to act as its feet on the street.
Resellers standing backing off service and support to certified distributors is not new, resellers often plug a gap in their portfolio but the dynamics involving a data scientist are different.
And as one contact pointed out, if there's one thing resellers hate doing with each other, it's sharing resources, particularly if a data scientist develops IP on a specific project which is then made available to the wider community.
"They won't want to share expertise," he said. "The more likely scenario is that a handful of system integrators will develop true big data capabilities. The rest will simply sell hardware and software".
Data volumes are set to rocket, with 40,000 exabytes of raw information estimated to be stored by 2020, according to a report by McKinsey.
The research stated a "talent revolution" is required to "train tomorrow's… big data analysts".
MGI Research stated that within four years there will be a shortfall in the supply of data scientists totalling 190,000 people, as well as 1.5 million managers and analysts that are able to disseminate reams of data. ®