Get an EYEFUL OF CURRY for the sake of your brain
These boffins tested turmeric: you won't REMEMBER what happens next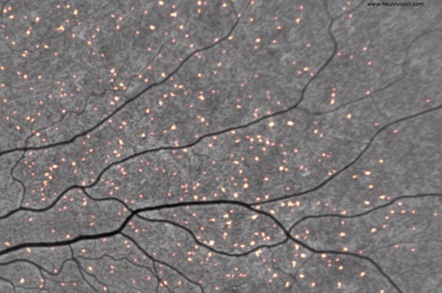 Researchers at Australia's Commonwealth Scientific and Industrial Research Organisation (CSIRO) have announced that turmeric – the root that imparts a distinctive yellow colour and subtle flavour to curry – has clinical applications in testing for Alzheimer's disease.
The boffins have been working on retinal imaging as a test for the degenerative brain disease, which is a growing scourge wherever there's an aging population.
Specifically, they've been using retinal fluorescence imaging in the tests, in which the camera takes shots of the back of the eye, and have so far ticked off several hundred volunteers ranging from healthy people, those with mild cognitive impairments, and those with Alzheimer's.
Where's the turmeric come into it? One of the root's main components is curcumin, and from here, El Reg will leave the explanation to CSIRO's post:
"Between visits, volunteers eat some curcumin which binds to beta-amyloid plaques, the sticky proteins that indicate Alzheimers, and fluoresces. The plaques (if there are any) show up in the eye scans as bright spots which can be counted and measured. The data is then used to calculate a special number for each patient, a retinal amyloid index (RAI), and compared between healthy, mildly cognitively impaired and AD patients."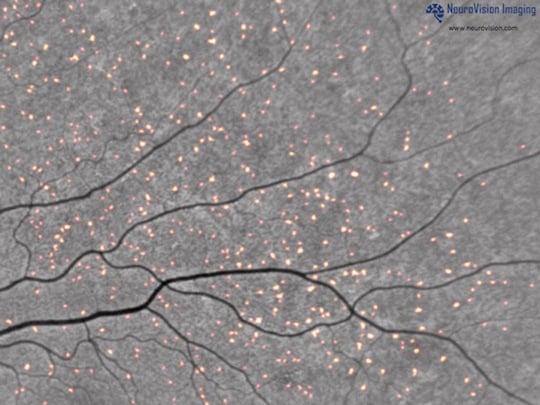 The curcumin binds to Amyloid plaques, an indicator of Alzheimer's
Image: CSIRO
The researchers have noted a close correspondence between the number of plaques in the retina and those in the brain – meaning if the result can be confirmed, it would lay the foundation for an "easy, non-invasive test" for early detection of Alzheimer's Disease.
Another advantage of the test is that it spots the plaques at much smaller sizes than current tests can identify them in the brain, which could potentially identify the onset of plaques as much as 20 years before they can be diagnosed in the brain. There's no treatment for Alzheimer's, but this test may at least give potential sufferers an early warning to adjust their lifestyles. ®