Apple: No, China. iPhone is NOT public enemy number 1
Beijing fears it could beam secrets back to America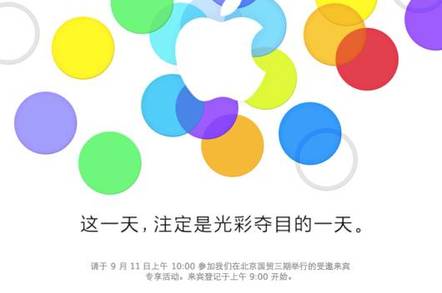 Updated Chinese state media have been warning that Apple's iPhone is a threat to national security, despite the firm's denials*.
Why? It's all down to its creepy ability to track users and transmit data back to its Cupertinian overlords.
A report broadcast on CCTV claimed the iPhone's "Frequent Locations" function was dangerously intrusive into the lives of citizens.
"This is extremely sensitive data," a researcher told CCTV. He went on to claim the iPhone could provide information about the nation's economy and "even state secrets".
China has every reason to be nervous of American spies, although it is far from certain that Apple is working on behalf of any agency other than its own board members.
Edward Snowden once claimed he taught a course in "cyber-counterintelligence" against China and had knowledge of every NSA operation targeting the People's Republic.
Apple's own notes admit that Frequent Locations keeps a close eye on iPhone users.
"Your iPhone will keep track of places you have recently been, as well as how often and when you visited them, in order to learn places that are significant to you," Apple said. "This data is kept solely on your device and won't be sent to Apple without your consent. It will be used to provide you with personalized services, such as predictive traffic routing."
CCTV has previously slammed the iPhone-maker for its customer service, labelling Cupertino "greedy" and "incomparably arrogant". ®
* Apple has since put out a statement titled "Your location Privacy" on Apple.com/cn.
Sponsored: Practical tips for Office 365 tenant-to-tenant migration