IBM shoots Elastic Storage into SoftLayer cloud
TW-ANG-ANG-ANG-ANG: Elastic wallet needed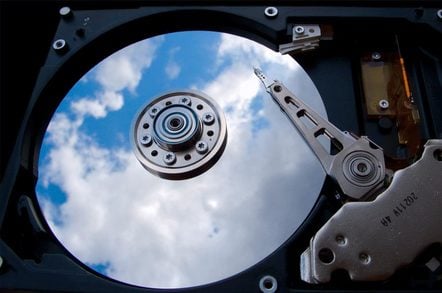 IBM is making its parallel access Elastic Storage available as a service on Big Blue's SoftLayer cloud.
Elastic Storage is the rebranded GPFS (background here) and IBM says the Elastic Storage on Cloud (ECS) service provides:
SoftLayer bare metal resources
High performance data management
InfiniBand link to and between clustered servers
Movement of data between customer's on-premises infrastructure and the cloud.
There are Direct Link connections between IBM points of presence (POPs) and SoftLayer data centres that customers can use to to create private, dedicated connections.
The availability of these should spread as more SoftLayer data centres are built. But the Ford Transit van access method (FTVAM) might still be more cost- and time-effective than such links for loading up very large data sets.
ECS as a service is optimised for technical computing and analytics workloads such as seismic data processing, credit risk management and financial analysis, weather modelling, genomics and scientific research.
IBM claims that customers will be able to "deploy their applications on fully supported ready-to-run clusters complete with Elastic Storage, IBM Platform LSF or Platform Symphony workload management software and SoftLayer's bare-metal infrastructure."
The cost is eye-watering at first glance: it starts at $13,735 per 100TB per month. As a comparison, SoftLayer object storage prices are $0.04/GB/month, which our rusty maths turns into $4,096 for 100TB a month. ECS is more than three times as expensive. For that extra $9,000-plus a month you get software licences, SoftLayer infrastructure and full support, though.
IBM is intent on having 40 SoftLayer data centre locations by the end of 2014, making restrictions customers might face on data storage location easier to surmount.
Elastic Storage on Cloud is available from tomorrow. ®
Sponsored: Minds Mastering Machines - Call for papers now open