Read the proposed US ASTEROIDS Act to green-light mining IN SPAAAACE
There's gold in dem cosmic hills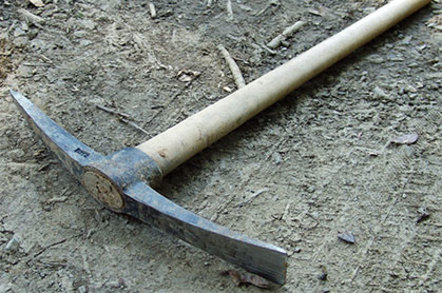 A pair of US Representatives are pushing legislation that would remove some of the legal hurdles to commercial space mining.
HR 5063, the adorably named American Space Technology for Exploring Resource Opportunities In Deep Space (ASTEROIDS) Act, would define when resources mined from an asteroid could be considered private property.
According to a copy of the proposed law [PDF] obtained by SpacePolicyOnline.com, private firms would be able to claim that asteroid materials are their property once the material has been extracted. The mined materials would then be considered private property under US laws and subject to legal protections.
Co-authors Bill Posey (R-FL) and Derek Kilmer (D-WA) are hoping that the legislation will help remove some of the legal obstacles facing private companies in their efforts to build and launch craft to mine valuable minerals from asteroids.
"Our knowledge of asteroids – their number, location, and composition – has been increasing at a tremendous rate and space technology has advanced to the point where the private sector is now able to begin planning such expeditions," Posey said in announcing the bill.
"Our legislation will help promote private exploration and protect commercial rights."
The bill also takes care to comply with "international obligations," most notably the Outer Space Treaty of 1967, which forbids states from making a claim to ownership of any celestial body.
The ASTEROIDS Act would look to address that by simply covering claims companies made on extracted materials and not allowing for any ownership claims on the asteroid itself. The bill also forbids mining craft from interfering with the operation of any other vessels in the course of mining materials.
The paperwork is in referral to the House Committee on Science, Space and Technology, and would need to pass both the House and Senate before being signed into law by the President. ®