Tech industry IGNORES customers: 'It's a supplier-driven world'
Printer biz boss lifts lid on thing we all knew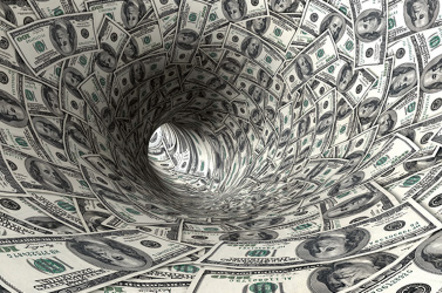 Tech manufacturers and their third party suppliers have profiteered by ignoring the real demands of SME customers in the pursuit of extra margin, or so says the CEO at a print hardware and services biz.
The, er, revelatory piece of info was announced by Steve Francis, boss at print solutions company Danwood.
Francis was parachuted into the firm in late 2012 to sort out a financial mess.
The discovery of accounting errors spanning six financial years led to the restatement of numbers from fiscal '05 to '10 and the departure of some in the senior management ranks – including the founder.
But, as Francis told us, "this is ancient history". He claims to have steadied the ship - recent results suggest he's right - and is trying to carve out a brighter future for the UK's largest independent print house.
"This [ICT] industry, more than any I've ever met, is dominated by powerful OEMs," he told us. "[Customers] don't decide what they want to buy, it's essentially a supplier-driven world".
He said this is as true for product sales - suppliers pushed A3 format MFDs defaulted to a colour setting because they were more lucrative than mono A4 machines - as it is for services.
"As a service and support organisation in the channel, our service proposition is typically standardised; it's a multi-year break/fix service that is not tuned across SMEs," he said.
But before Francis descends into Gerald Ratner territory, he said there is a point to his candour - Danwood is going to act like a one-company revolutionary, putting customers "at the heart" of strategy. Hell. Yes.
Danwood has some 15,000 firms on its books and obviously wants to win over more, but the move to "revamp the way we understand what customers want" is not coming cheaply.
Some £1m has been wasted invested with a consultancy to segment the market and ascertain printing behaviour, and a CRM system has been installed.
Based on the research, customers will be bracketed into six distinct segments based on the complexity of their printing needs and other requirements: i.e - multi-site firms, Ryanair or BT Club class service.
At the high end, Danwood may have staff working at a customer site. Conversely, at the entry level space, the company is "scaling a team of telesales people" and beefing up a web presence for low-touch punters.
Danwood remains a loss-making entity, but those losses narrowed in fiscal 13 ended September last year, according to results recently filed at Companies House for parent Hykeham Group Ltd.
Turnover dropped to £211.8m from £228.8m and despite a near-£20m drop in admin expenses, a big bill for exceptional costs of £11.89m wiped out any profits, leaving operating losses of £3.2m versus an operating loss of £8.2m in th prior fiscal.
But interest repayments of £19m and and tax on loss on ordinary activities left a net loss of £23.6m compared to £26.5m the year before.
The exceptional charges included legal fees related to non-operational matters, staff severance and a provision for contract remediation – with the remainder comprised of supplier disputes and professional fees.
Some £11.65m of the interest charges related to rolled-up interest on long-term notes with private equity backer Bregal Capital, and £2.4m was payable on bank loans. ®
Sponsored: Minds Mastering Machines - Call for papers now open