Samsung rebrands store as Galaxy Apps, eyes up Google Play customers
More of the same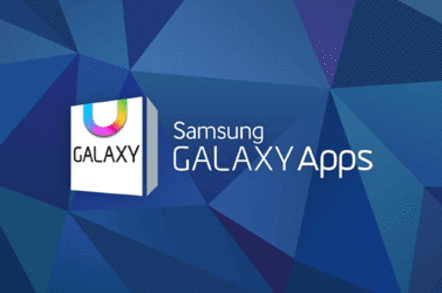 Samsung has changed the name of its apps store from "Samsung Apps" to "Samsung Galaxy Apps", which essentially competes against Google's Play.
The term "Galaxy" – which was once solely the high end brand in the Samsung range – now embraces all of its Android phones, with the Ace and Grand Neo now becoming the Galaxy Ace and Galaxy Grand Neo.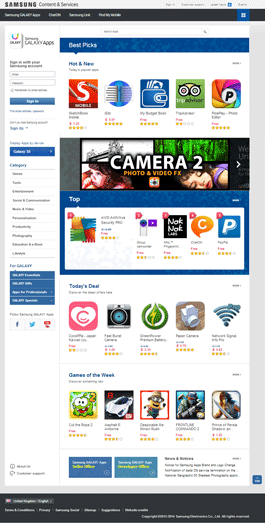 While the vast majority of Galaxy users will get their apps from Google Play, the major manufacturers like to have their own little area with exclusive apps. Nokia does something similar with Lumia but this differentiation is much more important in the Android world, where devices are functionally much more similar and it's harder to promote customer loyalty.
"At Samsung, we continuously strive to create value for our customers by providing differentiated solutions and services coupled with innovative devices," said Won-Pyo Hong, president of the Media Solution Center at Samsung Electronics. "Samsung Galaxy Apps is an extension of that promise, as it offers our customers exclusive apps to enrich their experience."
The Galaxy Apps Store has its own UI with Best Picks, Top, and For Galaxy. Best Picks allows you to easily find recommended apps and promotions, while Top showcases the most popular apps – which, as the name suggests, can be viewed according to their popularity, date, and price. This of course compounds the usual apps problem that the popular products become more popular and the unknown ones remain so.
The "For Galaxy" bit of the store includes four sections. "Galaxy Gifts" offers premium apps exclusively on Galaxy devices. "Galaxy Essentials" is what most people think of as utilities – and you have to ask yourself why they were left off the phone to begin with if they were so essential. "Apps for Professionals" offers business-focused apps and other services while "Galaxy Specials" lets you download apps specifically created using Samsung SDKs.
The rebranded store is live now, although when we called Samsung, the company was unclear about why the rebrand had taken place.
The new brand has been rolled out internationally. ®