FCC OKs $5 BEEELLION Wi-Fi cash splash in schools, libraries
Keep taking the tablets, says comms watchdog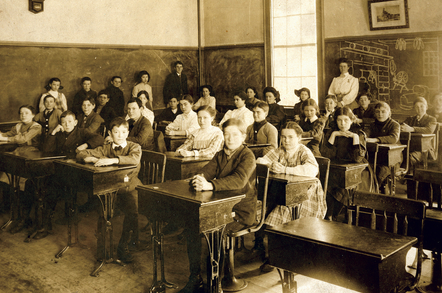 Five billion dollars will be used to fund Wi-Fi networks in US schools and libraries after the Federal Communications Commission (FCC) passed an overhaul of the E-rate program.
The commission issued an order that will pour $2bn of additional funds into E-rate over the next two years for the purpose of installing and upgrading wireless networks, with another $3bn in funds to be handed out over the following three years.
The order will also dictate an overhaul to the existing E-rate program. A portion of the US Universal Service Fund, E-Rate has, since 1996, provided funds for internet connectivity in public schools and libraries.
Overhauling the program has been a pet project of FCC Commissioner Tom Wheeler, who has argued that the system is behind the times, and that it earmarks money for dated technologies and systems while not adequately accounting for wireless networking demands.
"While E-rate over its 18-year life has succeeded in connecting virtually all schools and libraries to the Internet, it is not currently geared for today's world of interactive, individualized digital learning," the FCC said in announcing the order.
"By continuing to support broadband connectivity to the building while significantly expanding support for robust Wi-Fi networks within classrooms and libraries, the FCC's reforms can deliver the benefits of customized learning to students over tablets and laptops and enable library patrons to fully participate in today's digital world."
The commission estimates that the new E-rate will expand Wi-Fi coverage to 10 million new students by the end of next year. ®
Sponsored: Becoming a Pragmatic Security Leader