Another Samsung supplier fingered in new 'child labor' probe
South Korean giant says it can't find evidence of wrongdoing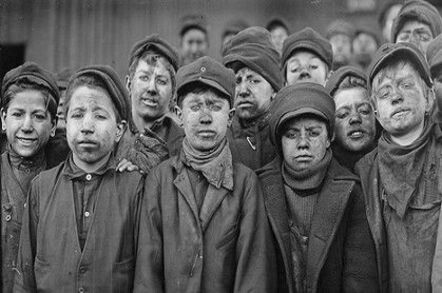 Samsung is once again under fire from a watchdog that claims the South Korean leviathan sources components from suppliers that employ child laborers.
China Labor Watch (CLW) on Thursday identified a factory called Shinyang Electronics, located in Dongguan, China, that it alleges hires children to work long hours for little pay when demand calls for it.
"The production orders of Samsung are seasonal, and suppliers like Shinyang will alter the strictness of hiring practices in order to adapt to Samsung's demands," CLW said in a statement. "During the busy season and in urgent need of labor, Shinyang hires child labor and underage student workers."
The group says these child laborers often work 11 hours per day without overtime pay, and they are typically only employed for a period of three to six months, after which they are terminated without severance.
In its full report [PDF] on the factory, CLW said it found cases where minors were carrying identification belonging to other people, and that the factory let them work even though they looked nothing like the pictures on their IDs.
This isn't the first time Samsung has been accused of allowing child labor in its supply chain. CLW made a similar claim about a different Samsung supplier in 2012, and later that same year it alleged the Korean firm also employed underage workers in its own factories.
Following those accusations, Samsung said it had conducted a thorough investigation of its supply chain and that it couldn't find any evidence of illegal employment practices at the factories CLW named.
Samsung said on Thursday that it conducted an audit of the Shinyang Electronics facility in early 2013, followed by an independent inspection later that year, and neither audit turned up any evidence of child labor. But according to CLW executive director Li Qiang, the chaebol's claims can't be trusted.
"Samsung's social responsibility reports are just advertisement," Qiang said in a statement. "Samsung has put its energy into audits and the production of these reports, but these things are meant to appease investors and don't have any real value for workers. Samsung's monitoring system is ineffective and has failed to bring about improvements for workers."
For its part, Samsung maintains that it adheres to a "zero tolerance" policy on underage labor.
"With regard to the small share of parts that are supplied by external suppliers, we are moving as fast as possible to address the labor related issues that have been identified from our own and third-party audits and are providing trainings to enhance their capabilities," the company said in a statement. ®