Thought PCs were in the toilet? They're STILL eating Apple's lunch
Mac shipments take a battering in US market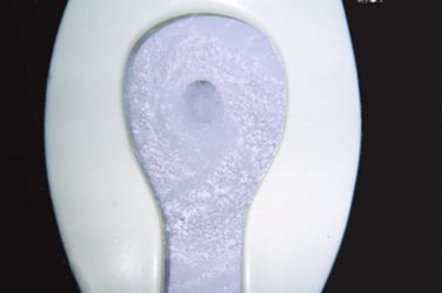 Apple is losing ground to rival PC manufacturers as shipments plummet in the key US market, according to a report from IDC.
The fruity firm's share of the US PC market slipped from 10.9 per cent last year to 10 per cent in the second quarter of 2014, while its year-on-year growth shrank by 1.7 per cent.
These dismal figures mean that Apple is in fourth place in the overall PC market, behind HP, Dell and Lenovo.
The bad news for Apple is matched by rather good news of a rather muted kind for the PC market overall.
Worldwide PC shipments added up to 74.4 million units in the second quarter of 2014, a year-on-year decline of 1.7 per cent.
This, you might be surprised to hear, is good news, because it reflects the "smallest decline in global PC shipments since the second quarter of 2012", according to IDC, and is much better than the predicted flop of 7.1 per cent.
Lenovo managed to achieve an impressive 20.3 percent growth and now holds 11.5 per cent of the American market. Dell and HP both hold about a quarter of the market each, although HP is performing better with a 15.6 per cent growth rate.

Jay Chou, senior research analyst at IDC's Worldwide PC Trackers, said: "The better-than-expected results seem to arise from two places. One encouraging factor was a good intake of lower-end systems, including Chromebooks, which coincides with the recent slowing in tablet growth and perhaps signals the beginning of some stabilisation on the consumer side.
"In addition, a sizeable number of PCs are still running Windows XP and the impetus to upgrade them continued to boost shipments in the second quarter." ®
Sponsored: How to Process, Wrangle, Analyze and Visualize your Data with Three Complementary Tools