Elon Musk to fund Tesla museum with 'ONE MEEELLION DOLLARS'
Will kick in the cost of James Bond car to the cause, says Oatmeal comic man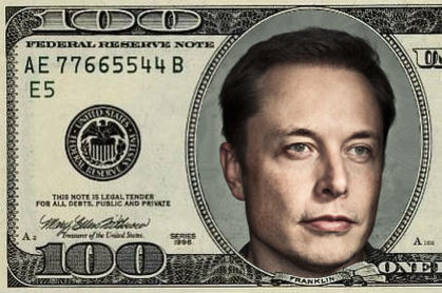 Electric-car mogul Elon Musk has agreed to help fund a museum dedicated to the late scientist Nikola Tesla, to the tune of $1m.
Musk, who named his car company after Tesla, reportedly agreed to help support the museum after a phone conversation with web cartoonist Matthew Inman, creator of The Oatmeal.
Popular geek Inman has made building a museum dedicated to the late inventor his personal mission, ever since learning that Wardenclyffe, the property that once was home to Tesla's laboratory, was up for sale for $1.6m.
Inman's fundraising campaign on Indiegogo reached its $850,000 goal in just six days, and it would eventually go on to raise nearly $1.4m for the cause.
With the addition of an $850,000 matching grant from New York State, the nonprofit in charge of creating the museum was able to purchase the land that once belonged to Tesla in May 2013.
But securing the land was only the first step. Actually building the museum is going to take more time and quite a lot more money.
That's why, in a digression during his recent review of the Tesla Model S, Inman asked for help from Musk – who, the cartoonist gently reminded, recently spaffed £550,000 ($942,000) at auction on a modified Lotus Esprit that once appeared in a James Bond film.
According to a Thursday blog post by Inman, Musk has now not only agreed to donate $1m to the museum fund, but he has also committed to building a Tesla Supercharger station in the museum's parking lot.
Inman's announcement of Musk's contribution came, coincidentally, on July 10, which would have been Tesla's 158th birthday. ®