Dish Network to FCC: Block that Comcast/Time Warner merger
It's none too keen on the AT&T/DirecTV deal, either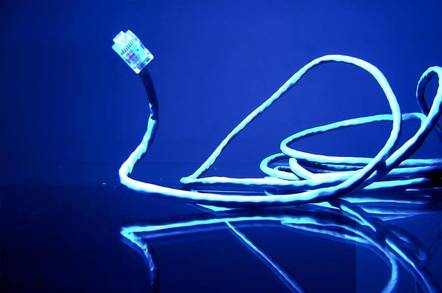 US satellite TV provider Dish Network has asked the Federal Communications Commission to block the proposed merger between Comcast and Time Warner Cable, and it's none too happy about AT&T's pending acquisition of DirecTV, either.
The company's position was made known on Wednesday in a mandatory filing with the FCC summarizing a series of meetings Dish held with the agency on July 7.
"The pending Comcast/Time Warner Cable ... merger presents serious competitive concerns for the broadband and video marketplaces and therefore should be denied," Dish's filing states. "There do not appear to be any conditions that would remedy the harms that would result from the merger."
Among other gripes, Dish says the combined company would have a greater incentive to exercise its control of internet "choke points" to undermine its competitors' streaming video services.
Similar complaints have been voiced by Netflix, which has previously accused broadband providers AT&T, Comcast, and Verizon of intentionally throttling its traffic – a charge that Verizon, at least, vigorously denies. Netflix has also made public its opposition to the Comcast/Time Warner merger.
Dish also believes the huge size of Comcast and Time Warner combined would allow it to negotiate cheaper rates from TV content providers – who would then try to charge higher rates to competitors like Dish, to make up for lost revenue. The merged company could even pressure programmers to offer it exclusives, shutting out competitors altogether, the filing claims.
The document goes on to explain that Dish believes the proposed merger between AT&T and DirecTV presents similar "competitive concerns," but it stops short of recommending the FCC block that deal.
Not that Dish is opposed to telecommunications mergers on principle, mind you. Earlier this year, the company had reportedly renewed talks about possibly snapping up DirecTV itself, a move it had been mulling for several years. Those negotiations ended when the AT&T deal was announced.
Dish didn't spend all of its time with the FCC griping about its competitors' business deals, either. It also said it plans to participate in the upcoming Advanced Wireless Services (AWS-3) and 600MHz spectrum auctions, and it asked the agency to allow participants to bid on the various bands separately to make the auctions fairer for smaller bidders. ®
Sponsored: Detecting cyber attacks as a small to medium business