Brit IT industry comes up for air after recession
Just 33 businesses stopped breathing in Q2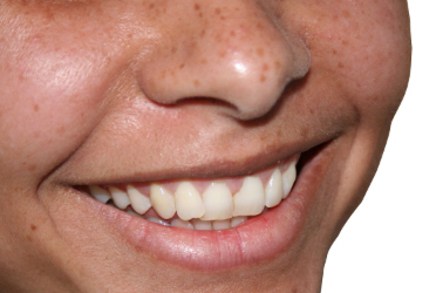 There are fewer corporate pile-ups on the channel highway than at any point in more than a decade and a half, official stats from credit reference agency Graydon UK reveal.
Some 33 firms bit the dust during the second quarter of calendar '14 - the joint lowest rate since 1998 - way down on the 89 recorded a year ago or the 61 reported in Q1.
This is the fourth consecutive quarter of declining insolvencies across the Brit tech industry and points to a sustained recovery, said Alan Norton, head of intelligence at Graydon UK.
"This is industry hitting the bottom of the insolvency curve," he told us, "it's a reflection of the overall economy performing more robustly and shows the IT channel is one of the more resilient commercial sectors".
The Q2 data is in stark contrast to three years ago, when business fatality records were being broken for all the wrong reasons on the back of the credit crunch and a freeze in technology spending.
The director at one of the largest suppliers in Blighty told us, "the channel is in as good a shape as it has ever been due to the improving economy and an ever distant vendor community".
"Customers can contract directly with vendors and their ridiculous Ts&Cs and governance, or not," he added.
Alastair Edwards, principal analyst at Canalys, said current market trends are playing out in favour of local suppliers with the refresh of XP PC fleets just one example of this.
"PC growth in the B2B space is helping but there is also a general recovery across many [country] markets in EMEA; the UK economy is relatively strong and companies are willing to spend on IT," he said.
According to a recent Canalys survey of 304 independent tech suppliers across Europe, 37 per cent predicted growth of up to 10 per cent this year and 39 per cent expect to expand in excess of that.
Just 18 per cent estimated their businesses waistline to be flat compared to last year and six per cent anticipated a drop in sales.
Graydon data shows that in the last five years UK IT spending rose 15 per cent whereas other sectors were hit harder by the recession - construction and manufacturing were down 13 and nine per cent.
According to a forecast by Forrester, customers will collectively spend on average some five per cent more on technology than in 2013 with Brazil, Mexico and China the other hotter markets.
But according to some, business factors not specific to IT are also helping lessen company crashes.
Eddie Pacey, owner at consultancy EP Credit Management, told us that wider UK insolvencies resulting from creditor or bankruptcy petitions have been in "constant decline" since 2006.
"Indeed statistics show a gradual steep reduction from a little over 20,000 to around 13,000 in 2012, and roughly 10,000 in 2013," he said.
The reasons for this are that bank lending is tighter and more generally secured by guarantees, and HMRC is no longer classified as a preferred creditor when firm go down so is less likely to hit the administration button itself to recoup debts, added Pacey.
In the UK channel, a little over 1,800 tech suppliers have gone under since the start of 2008. Norton at Graydon warned suppliers that to avoid becoming a statistic for 2014, they would need to be mindful of not over trading.
History shows insolvencies tend to spike in the wake of a recession as businesses spread themselves too finely and run out of cash. ®
Sponsored: Minds Mastering Machines - Call for papers now open