Panic like it's 1999: Microsoft Office macro viruses are BACK
VBA IS NOT DEAD, shrieks infosec chap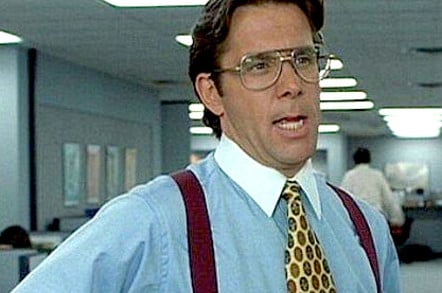 Macro viruses involving infected Word and Excel files were a plague in the late 1990s. Yet, like grunge music, the genre fell into decline as techniques and technologies moved on. More recently macro viruses have staged something of a revival, thanks to social-engineering trickery.
Windows executable malware has dominated macro viruses written in VBA (Visual Basic for Applications) since the turn of the century.
Users opening an infected document were exposed to malicious code that infected Windows PCs. The macro virus would spread into a user's Office template files before sneaking copies of itself into any subsequently edited documents. Examples of macro-based malware include the fast-spreading Melissa email worm from 1999.
Security improvements in Microsoft Office products blocked many such attacks, propelling macro viruses towards extinction in the process.
Yet recently macro malware has been making a return. Security researcher Gabor "Szappi" Szappanos of Sophos reports that more than half of the document-based attacks seen recently contain VBA macros aimed at tricking the user, rather than more esoteric exploit code designed to trick Office itself.
Miscreants are using social engineering rather than exploiting software bugs and built-in security shortcomings to push the latest generation of macros.
"Crooks often use the presence of macros in their documents as an excuse to suggest that the document is more secure than usual, claiming that the document is somehow 'protected' until you enable macros to decrypt or unscramble it," explains anti-virus veteran Paul Ducklin in a post on Sophos' Naked Security blog.
Szappanos' research on the revival of macro viruses can be found in an article by Virus Bulletin, entitled VBA IS NOT DEAD!, here.
Security software ought to catch the latest generation of macro viruses in most cases - but it would be foolhardy to rely on this line of defence. Szappanos offers a fool-proof way of avoiding infection - disabling macros: "There is no justification as to why the content of a document can only be displayed properly if the execution of macros is enabled. If you receive a document with this advice, be aware: you are probably being attacked." ®
Sponsored: What next after Netezza?