Star Wars: These are the 'unknown' actors we were looking for
Pip Andersen and Crystal Clarke plucked from (relative) obscurity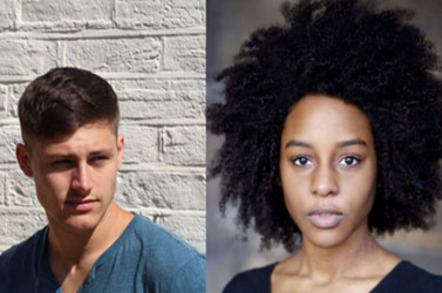 Just when we were starting to suspect the next instalment of Star Wars would be a celeb-only affair, two relatively unknown actors were announced as cast members.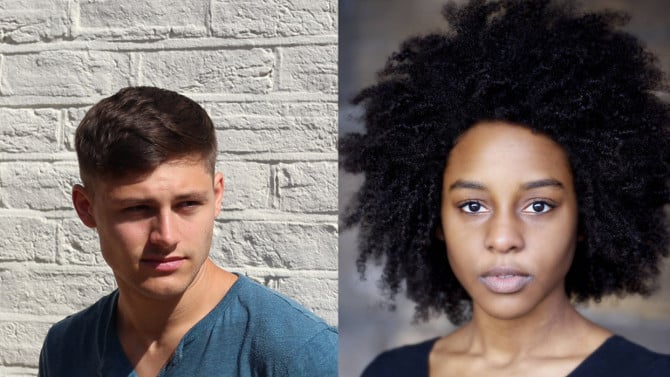 Open auditions for an unnamed film that everyone knew was Star Wars: Episode VII were held across the UK and the US late last year searching for two beautiful young things to play lead roles.
After a number of casting announcements made no mention of the auditions, it seemed like Disney and Lucasfilm had failed to find any new talent for the roles, but the studios said yesterday that the open calls from over 60,000 applicants had turned up two aspiring actors.
Crystal Clarke, an American currently studying in Glasgow in the UK, already has some stage and screen acting experience, but won't be seen in a feature film until next year. She has a small role in The Moon and The Sun, based on a fantasy novel of the same name, which also stars Pierce Brosnan, William Hurt, Fan Bingbing and Kaya Scodelairo.
The male role has gone to Parkour professional Pip Andersen, who is a member of the pro freerunning team Storm Freerun. Andersen was seen in action in a Spider-Man themed ad for Sony Xperia in 2012 (video below).
The movie's producer and Lucasfilm president Kathleen Kennedy said the studio was "delighted" to have added Crystal and Pip to the cast.
"The Star Wars universe has always been about discovering and nurturing young talent and in casting Episode VII we wanted to remain absolutely faithful to this tradition," she said.
Over 37,000 people showed up to the open auditions and another 30,000 submitted applications online, the studios said.
The casting call was for the characters of "Rachel" and "Thomas", who are supposed to be 17 and 19 to 23 years old respectively. Aside from physical characteristics, Rachel was described as a "street smart" orphan who has been "forced to make her way in a tough, dangerous town" using "humour and guts to get by".
Thomas was to have grown up "without a father's influence" and would be able to "understand you can't take life too seriously".
Since Jedis are well-known for their dubious, frequently absentee parentage, it seems like a fair bet that either character could turn out to be the starring user of the Force for the new trilogy and/or the offspring of Han Solo and Princess Leia. Both Harrison Ford and Carrie Fisher are slated to return for the movies, but since the grave is no bar to them showing up as shimmery Jedi ghosts, they could theoretically be the parents of orphan Rachel.
However, given that we know that Ford broke his ankle during filming – and presumably Jedi ghosts aren't doing too much running around – the odds are better that the Thomas character is the Solo offspring. Perhaps that father's influence he's so sorely missing could be just about to show up in his life…
Disney and Lucasfilm are, of course, saying nothing about the plot, but they will admit to having wrapped up their location shoot in Abu Dhabi. They also said that filming would be taking a two-week break next month to adjust the production schedule so that Ford can recover.
"Harrison is doing well and is looking forward to returning to the set soon. Shooting remains on track to wrap in the fall with the film scheduled for release on December 18, 2015," the studios said. ®