O2 and 'leccy firm's MNVO bid flops as £25m glugs down the drain
Our customer list + your network deal goes titsup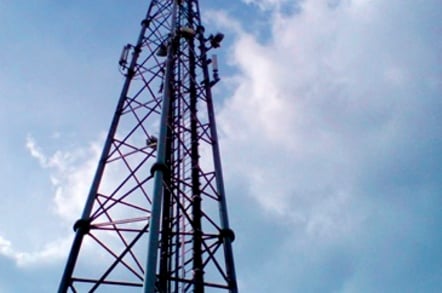 A new mobile virtual network operator (MVNO) planned by Scottish and Southern Energy has been switched off.
The plan, as reported by Mobile magazine, was for the network to run on O2's infrastructure and use SSE's customer base of 9.6 million customers. Two hundred thousand of those customers already have broadband and fixed line contracts with SSE.
It is unusual for O2 to get into an MVNO agreement. The company famously turned down Virgin Mobile as a partner and only has direct deals with Lycamobile, Tesco, Giff-Gaff and Manx Telecom. Tesco is 50 per cent owned by O2, while Manx floated on AIM earlier this year. Giff-Gaff is fully owned by O2. That only leaves one full MVNO operating with O2.
SSE must have committed to significant volumes – typically a million minutes a month – to have convinced O2 to take on the MVNO deal directly. The mobile operator generally prefers MVNOs to work through an intermediary such as Partionware and Manx Telecom or Plintron.
SSE is believed to have spent £25m on the project and was planning to offer cut-price contract and prepay deals on a range of handsets, which implies they coughed up for a significant stock of devices. Without any infrastructure costs it's hard to spend that much money on a pre-launch MVNO.
Mobile claims that since energy companies are mandated to only offer five tariffs, SSE would have been unable to accommodate the mobile tariffs. However, energy regulator Ofgem told The Register that the tariff limit only applies to power – i.e. gas and electricity – contracts, and that SSE would have been free to offer as many phone tariffs as it liked.
It's rumoured that SSE is looking to sell its assets to BT or the French operator Iliad. BT sounds an unlikely candidate as the company has just switched MVNO allegiances from Vodafone to EE, with whom it's planning a fiercely complicated integration of BT's Wi-Fi, its own spectrum and EE's network. Adding an O2 MVNO would be an unnecessary distraction.
Iliad has massively shaken up its domestic market by offering free calls and a race to the bottom on tariffs. Supporting this model in the UK might prove a political challenge for O2.
We put a number of questions to SSE but it said it would prefer not to make any comment. ®
Sponsored: Detecting cyber attacks as a small to medium business