Rockall batters plucky Brit adventurer
Nick Hancock plans retreat, as storm blows food supplies off North Atlantic islet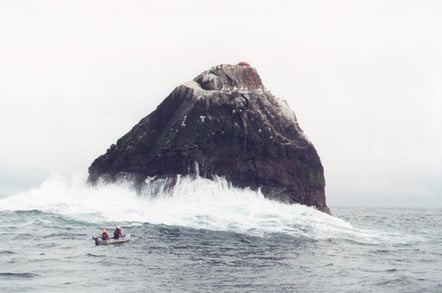 Plucky Brit adventurer Nick Hancock has been forced to plan an early departure from the North Atlantic islet of Rockall after a storm deprived him of a large part of his vital supplies.
He tweeted yesterday:
Got battered by weather last night. Lost 4 barrels kit inc food. Need to come off early. Looking at options with @kildacruises

— Nick Hancock FRGS (@RockallNick) July 2, 2014
Hancock was more than three weeks into a planned 60-day stay atop the sacred islet in support of Help for Heroes. He'd hoped to break the existing occupation record of 42 days set by three Greenpeace activists back in 1997.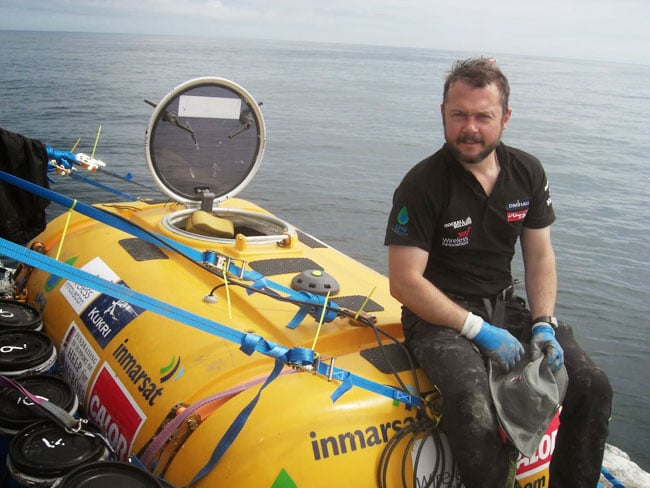 Nick Hancock and his survival podule atop Rockall
However, it now appears that's not to be. Last Saturday, he wrote: "Tomorrow is supposed to be a very calm day, but as they say: [it was] the calm before the storm. From Tuesday next week there are forecast winds in excess of 30mph, gusting up to 50mph (Strong Gale), with rain, and remaining that way for several days. I've already had winds in excess of 30mph, but only for short periods, so this promises to be the worst weather I've experienced yet, and may limit my ability to tweet and update the blog for a while."
According to the BBC, Stornoway Coastguard had predicted Force 8 winds in the Rockall area for Tuesday.
Now Hancock's been deprived of food, it's not clear is how long he can survive, or whether an emergency supplies delivery is an option. We're attempting to get in touch to see how serious his situation is. ®