Boffins cage qubits inside superconducting silicon
Taming the quantum inside the merely microscopic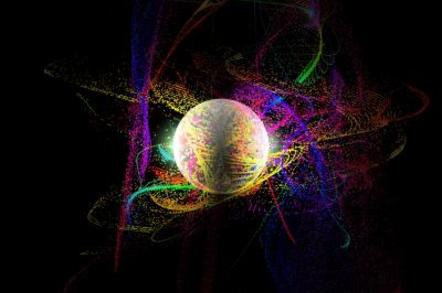 Boffins at the University of Maryland's Joint Quantum Institute think they're on the verge of creating qubits (quantum bits) that could be fabricated using technologies close to today's silicon techniques.
The JQI group wants to create a blend of superconductor-style qubits and semiconductor qubits: superconducting wires and junctions can be made by doping silicon with "acceptor" atoms like boron or aluminium, which readily accept extra electrons. Once the doped silicon is created, it would then be encapsulated with ordinary crystalline silicon.
For the doping work, the Maryland researchers, Yun-Pil Shim and Charles Tahan, want to adapt a technique developed by the Michelle Simmons-led group at Australia's University of New South Wales. Her STM hydrogen lithography uses a scanning tunnelling microscope to remove hydrogen atoms from the surface of a semiconductor like silicon or germanium, and then introduce a doping gas like phosphine.
"If acceptor atoms can be placed at sufficient density over enough layers, then superconducting regions can be fabricated within the silicon and then encapsulated with crystalline silicon," says Dr Shim.
Burying the qubits in the silicon also helps protect them from noise, extending the qubit's ability to retain its state to minutes or hours.
The work has been published in Nature Communications, and the Arxiv pre-print is here. ®