Watch the videos of the Microsoft enterprise mobility event
Webcast catch-up service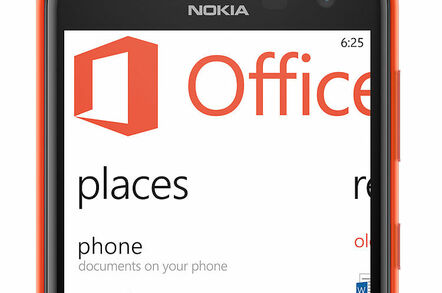 Business Transformed – conference in full
On June 4, Microsoft ran an enterprise mobility conference in London. Among the speakers were a tech-anthropologist, an IDC analyst and Microsoft execs and customers.
As media partner for the event The Register was there to video the proceedings. Above is the webcast of the whole shebang.
At the time of writing about 1,300 people have watched the video on YouTube. OK, so it is not exactly PewDiePie, but it is none too shabby considering its enterprise-y subject matter and two-hour length.
To make it easier for you, we have edited the talks into separate videos. You can grab them below or via The Register's YouTube channel.
Business Transformed: Dave Coplin
In this video Dave Coplin, Microsoft's chief envisioning officer – yes that is a real job title – explores how technology shapes and adapts to how we work. His talk is based on his book The Rise of The Humans: How to Outsmart the Digital Deluge.
Business Transformed – John Delaney, IDC
Mobile is the new platform of enterprise IT but few UK businesses are coping well with the transition. John Delaney, head of IDC's European mobility team, explains why. He also outlines IDC's maturity model for mobile enterprise IT.
Business Transformed: Chris Weber
Chris Weber, head of device sales at Microsoft, sets out the firm's enterprise mobility strategy. He also shows off the Lumia 630 and Surface Pro 3 phones. His colleague Brett Siddons demos  cross-platform at work and play using Windows phones, tablet, PCs and Xbox.
Business Transformed – customer panel
The conference ended with a customer panel, with representatives from BT, Barclays, Ricoh, Cambridgeshire Constabulary and Ridgian discussing what enterprise mobility means for their organisations. ®