Google BLOCKS access to Goldman client-leak email
Choc Factory to bank: 'Don't panic. No one read the message'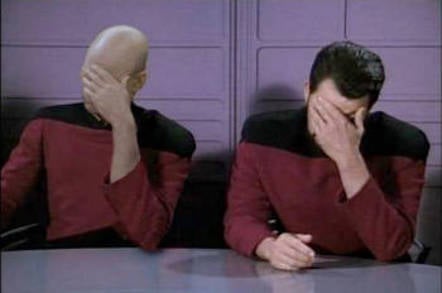 Updated A Goldman Sachs contractor's inadvertent leak of client data through Gmail has brought the banking giant to a New York court to try and force The Chocolate Factory on a search-and-destroy mission - and Google seems to agree with the bank.
Reuters says the slip, which sounds to The Register like someone trusted autocomplete in the "To:" field without checking, happened because "the contractor meant to email her report, which contained the client data, to a "gs.com" account, but instead sent it to a similarly named, unrelated "gmail.com" account".
The contractor was "testing changes to the bank's internal processes in connection with reporting requirements set forth by the Financial Industry Regulatory Authority", Reuters says.
Having tried without success to contact the inadvertent recipient of the information, the bank has asked Google to try and trace who might have received the document. Google reportedly says it's willing to comply, but legal obligations mean it requires a court order before it will do so.
Goldman told the court it wants to avoid "inflicting a needless and massive privacy violation" on its clients, and to avoid "reputational damage to Goldman Sachs". The latter horse, El Reg fears, may have already bolted. ®
Update
A Goldman Sachs spokeswoman has since told Reuters that Google had complied with the request to block access to the email message. She said:
It has also notified us that the email account had not been accessed from the time the email was sent to the time Google blocked access. No client information has been breached.