Future Apple gumble could lock fanbois out of their own devices
Travelling outside your own hood? Just in case ... *clang*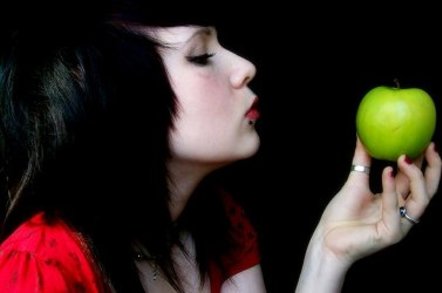 Apple has filed a patent for a new location-sensitive security system which could leave fanbois' fumbling to get into their iDevices if they travel to unusual locations.
The patent application describes "location-sensitive security levels and setting profiles based on detected location". It's basically describes a system which changes the security level of a mobile device based on its location.
The system would sense a device's proximity to other devices, networks or locations, before deciding the level of security that is required.
Using a bit of creative license, this would mean that fanbois need to bash a password into their phone whilst traversing the gritty urban jungle of, say, East London. Whereas if they were in the rather duller streets of Bath, where muggers are outnumbered by aristocratic pensioners, no password would be needed.
Alternatively, Apple suggested that when hanging out in "the cafeteria", a much longer password might be required - which says a lot about what might really be going on inside Cupertino.
In its patent application, the fruity firm wrote: "To provide a reliably pleasant and secure experience for a user operating a mobile device, it can be desirable to modify security settings or other device behavior based on a detected location. Mobile device users often frequent the same locations. Mobile devices can be configured to detect the current location. Based on the detected current location, the mobile device can modify settings and configurations. Security settings are one example of device behavior that can be modified in accordance with embodiments of the present invention."
Other settings could potentially be changed, so that perhaps "at home, a user might want the lock-screen image to be a personal photo, but while at work, the user might want a professional photo" - presumably a fully clothed one. ®
Sponsored: Your Guide to Becoming Truly Data-Driven with Unrivalled Data Analytics Performance