Speaking in Tech: 'Software-defined' anything makes me BARF in my MOUTH
Plus: Open source is a MYTH - look at OpenStack...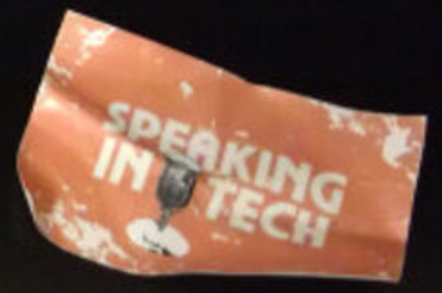 Podcast

Hosted by Greg Knieriemen, Ed Saipetch and Sarah Vela. This week, Ed is out so it's just Sarah and Greg celebrating Canada Day with special guest (and proud Canadian) Chad Sakac, senior veep for Global Presales Technical Resources at EMC.
This week we discuss…
Greg, Sarah and Chad catch up… drinking maple syrup and Caesar's (0:45)
Chad's travel tips (5:20)
Software-defined everything (8:38)
OpenStack adoption spikes (11:23)
Debunking the myth of Open Source (13:50)
Flash fight (17:36)
Hyper-convergence breakdown (19:22)
FREAK OUT: Is VMware getting into hardware? (24:35)
Mysterious hardware appliances on commodity hardware (29:25)
Cramming a megalaunch (34:10)
Italians cracking on Canadians (39:00)
Too many OpenStack distributions? (41:25)
Listen with the Reg player below, or download here.
Speaking in Tech: Episode 116.
Podcast Subscriber Links
Subscribe through iTunes
Subscribe through Google
Subscribe through Stitcher
Feed URL for other podcast tools – Juice, Zune, et cetera: http://nekkidtech.libsyn.com/rss