NBN Co reveals 1 Gbps business plans in new product roadmap
Enterprises with dedicated fibres get special service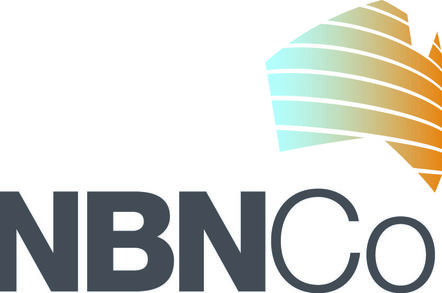 NBN Co, the entity charged with building and operating Australia's national broadband network (NBN), has released a detailed product roadmap stretching out until 2016.
The document (PDF) offers a few interesting insights into the network's progress.
One item of special interest is a promised "Enterprise Ethernet Service" that will be "intended to support the needs of large, more complex enterprises and government customers, by providing very high capacity, transparency and redundancy." The service will require "... a dedicated point-to-point Access Fibre from the end-user's premises to the Fibre Access Node using a business-grade Network Termination Device, with symmetrical speeds from 50 Megabits per second to in excess of one Gigabit per second."
The network termination device for the service "is proposed to be backwards compatible to support a Gigabit Passive Optical Network uplink interface".
There's also mention of "Medium Business Services" at "50, 100, 150, 200, 250, 300 Mbps to 1 Gbps", with 100 Mbps steps in between the last two speeds.
Consumers will be interested by the intention to release, in July 2014, a "Consultation paper in respect of HFC as an NBN access technology product development … seeking industry feedback on the proposed NBN Co Ethernet Bitstream Service over HFC (Hybrid Fibre-Coaxial) networks." There's no mention of when that consultation process will conclude, raising doubts over just when those areas of Australia slated to receive NBN connections over HFC will be served.
Come 2014's fourth quarter, the document says a "VDSL sandpit" will become available for retailer service providers (RSPs). In the same quarter we can expect "Commencement of Business Readiness Testing for Fibre to the Building deployments." During the first three months of 2015 retailers we'll also see "Release of processes and systems for the Initial Product Release of Fibre to the Building Services" along with "Commencement of RSP onboarding for Fibre to the Building services".
That's a few months behind NBN Co's hoped-for schedule, and puts it at risk of missing out on some blocks of flats targeted by rival carriers who like the idea of scooping up broadband customers in densely-populated developments.
In 2015's second quarter the company expects "Migration of Interim Satellite Services to the Long Term Satellite Service" to commence.
The document also offers a few hints of future services. In 2015's second half, "Customer Edge Virtual Local Area Network Transparency & Layer 2 Control Protocol Transparency" will become a product.
The document also explains the many services NBN Co plans to create for retailers using the network, and for customers, along with the applications it will stand up to make it all possible.
The document is impressive inasmuch as it is rather more detailed than efforts from the previous NBN Co regime. Let's see how it holds up, shall we? ®
Bootnote: Vulture South cannot recall previous NBN Co management publishing documents with one page in landscape format and the other in portrait, as is the case for this roadmap. If you're angry about the roadmap, as some will doubtless be, remember to get angry about that, too.
Sponsored: Becoming a Pragmatic Security Leader