New Russian law punishes online 'extremism'
Terror propaganda, spreading non-Russian values, can earn you trip to labour camps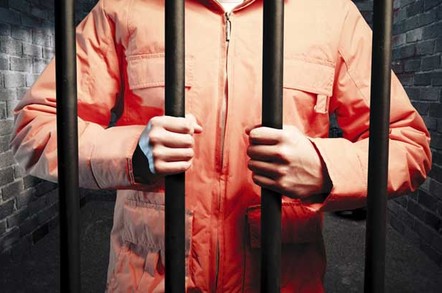 Foreign non-Government organisations, football hooligans and possibly even hacktivists could be jailed for six years for creating or sharing unpalatable content online under new anti-extremism laws signed off by Russian President Vladimir Putin on Monday.
The laws use a loose definition of "extremism" that Russia Today reports is partly intended to combat terrorism but also aimed at slowing the flow of information online to prevent erosion of traditional values. The latter aim is what has earned non-government organisations their place in the law.
Even looser was the concept of association which could see internet users nabbed by Ruskie police for as little as sharing or 'liking' online content badged as extreme over social networks.
The law will also impact those organising extremist events, an act that now attracts penalties such as eight years behind bars, fines of up to 500,000 Rubles (US$14,600) or three years' income, or even correctional labour for up to two years.
President Putin signed the laws published Monday along with a strategy document [Russian].
The legislation amended federal laws "On Countering Extremist Activities" granting powers to the executive and public authorities to crack down on extremism and was coupled with changes to the law "On Combating Terrorism" which clarified roles in fighting the perceived threats.
Moscow also increased the penalties for organising public or religious association with court banned entities. ®
Sponsored: From CDO to CEO