Keep monopoly or make network expensive, NBN Co warns
Competition policy could put rural/regional service at risk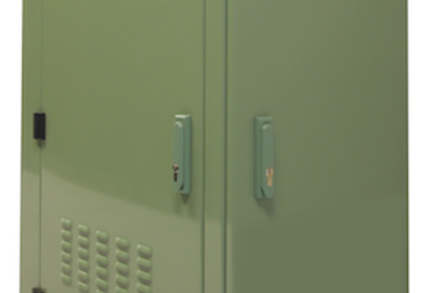 Australia doesn't need to revise its telecomms competition policy, says NBN Co – except if the policy is interpreted as allowing infrastructure-based competition to its national network.
That's the conundrum the company building Australia's reduced-scope national broadband network has raised in its submission to the competition policy review being conducted by professor Ian Harper (review here, NBN Co submission here).
NBN Co's original brief – to build and operate a predominantly-fibre monopoly wholesale network with open access to retail service providers – has, apart from the change to a multi-technology model using copper and HFC, remained unchanged.
However, that model has come under competitive pressure with TPG deciding to put metro apartment buildings on its own fibre network, and Telstra hinting that it could do likewise.
NBN Co says it supports the current competition regime, so long as it supports the original model that prevented other carriers cherry-picking customers by rolling fibre where it's cheap and lucrative.
However, the submission warns that erosion of that model would put its capacity to provide a universal network at risk: "NBN Co's ability to provide access to affordable fast broadband to all Australians via an internal cross-subsidy may be significantly compromised if NBN Co were to face infrastructure competition from network providers which focussed only on areas which were economic to serve."
If it has to face down cherry-pickers, NBN Co says the government may need to consider "subsidy mechanisms or industry levies" to let it keep prices down for "areas which are uneconomic to serve" (that is, rural and regional Australia).
"Further – and critically – the introduction of any additional infrastructure based competition would necessarily require an assessment of the appropriateness of the entire regulatory framework, which is premised on the assumption that NBN Co will operate as a monopoly wholesale local access provider", the submission states.
However, service declaration – the mechanism by which the ACCC regulates competitive access to monopoly telecommunication service prices, non-price terms and conditions and the like – is less well-loved by NBN Co. Service declaration is inefficient, the company argues, when it covers trials as well as "live" offerings.
NBN Co has also reiterated its desire to be able to offer volume discounts to its largest customers, saying it has no particular incentive to discriminate against smaller providers, since niche retailer innovation is important to encouraging take-up of its services. ®
Sponsored: Becoming a Pragmatic Security Leader