Comet-chasing Rosetta spies SWEATY prey
Enough to 'fill an Olympic-size swimming pool in about 100 days'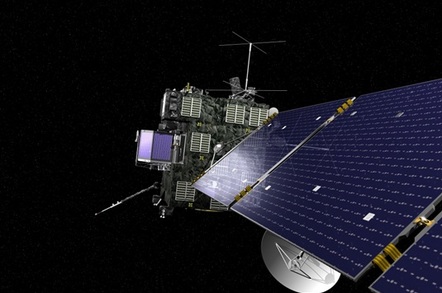 The European Space Agency's (ESA) Rosetta comet-chaser has clocked 67P/Churyumov–Gerasimenko "releasing the equivalent of two small glasses of water into space every second" - enough to " fill an Olympic-size swimming pool in about 100 days".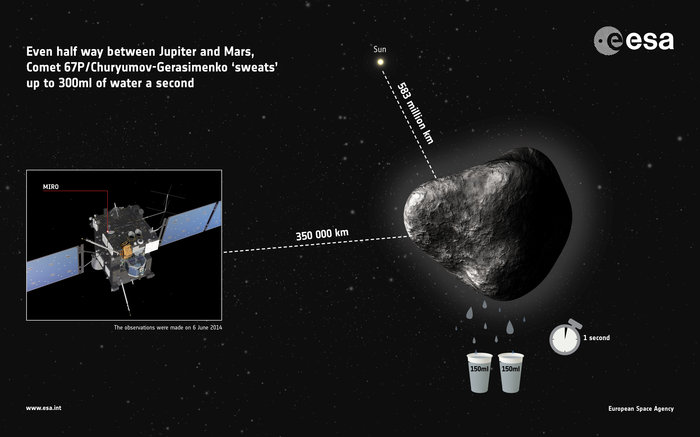 It's going to take a while to fill that Olympic-sized swimming pool
The vaporous outpouring - representing around 300ml - was captured by the spacecraft's Microwave Instrument for Rosetta Orbiter (MIRO) on 6 June, when the comet was still at 583,000,000km from the Sun. Sam Gulkis, MIRO principal investigator at NASA Jet Propulsion Laboratory, said: "We always knew we would see water vapour outgassing from the comet, but we were surprised at how early we detected it."
As it approaches the Sun, and indeed its encounter with Rosetta in August, scientists expect water output from the snappily-named heavenly object to "increase significantly".*
ESA explains that water is "a major volatile component of comets, along with carbon monoxide, methanol and ammonia".
It adds: "MIRO is designed to help determine the abundance of each of these ingredients, in order to understand the nature of the comet's nucleus, the process of outgassing and where they originate on the surface."
Gulkis said: "With Rosetta, we have an amazing vantage point to observe these changes up close and learn more about exactly why they happen."
Rosetta is currently around 72,000km from 67P/Churyumov–Gerasimenko, but all being well will approach to within 100km of the nucleus on 6 August.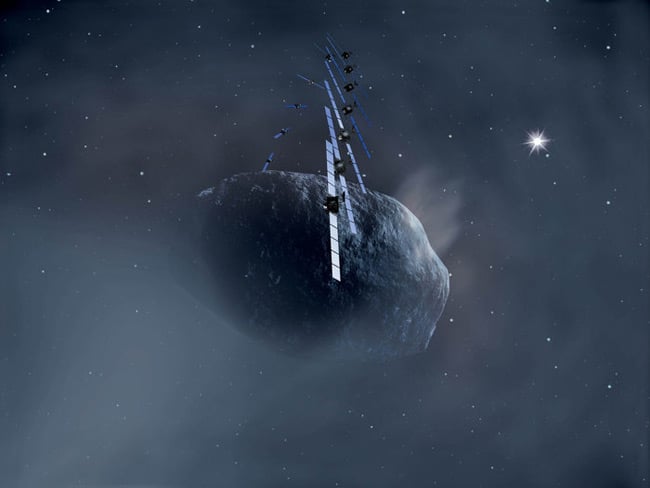 Roll on August: Rosetta orbiting 67P/Churyumov–Gerasimenko. Pic: ESA/AOES Medialab
ESA waxes: "The Rosetta orbiter will ... remain in close proximity to the icy nucleus as it plunges towards the warmer inner reaches of the Sun's domain. At the same time, a small lander will be released onto the surface of this mysterious cosmic iceberg." ®
Bootnote
*We look forward to reports of cometary sweating at a rate of "X Olympic-sized swimming pools per hour".
Sponsored: Becoming a Pragmatic Security Leader