Fear not, posh tech tarts! Selfridges' Apple concession still open despite selloff
Square Group sells retail outlet to CompuB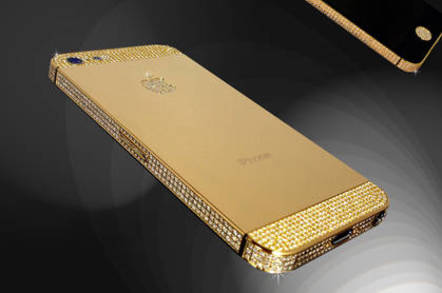 The Apple retail concession in posh London department store Selfridges has been sold to Ireland's largest Apple Premium Reseller, giving it a ready-made route into the wallets of rich Arabs the wealthy elite.
Directors at Square Group last week sold the B2B operation to Nottingham-based Jigsaw24, which is run by channel veteran Martin Balaam and backed by VC NorthEdge Capital.
The retail concession, a stone's throw from Bond Street, was not part of the deal, said Darren King, the former MD at Square.
"Our retail business, Selfridges, went to CompuB in Ireland, the biggest Apple Premium reseller in Ireland, they want to get into the UK," he told us.
The Selfridges business, which turns over around £4m a year and employs 14 workers, is still growing, said King. Not every independent Apple retailer can make that claim.
Life is tough for many in Apple's consumer space; they have to compete against Apple's own stores – and the costly V2 refit programme in 2013 allowed some to pause for thought about their future direction.
Square was one such company that started to exit retail, beginning with the closure of its Oxford Street store. It also handed in its APR badge, deciding it wouldn't be able to sell enough iPads to justify the £100,000 refit costs.
CompuB already has a London office based in Soho. It trades online with UK consumers, education customers and businesses including restaurants and hotels. Jigsaw24 plans to open up an outlet in the locale, too.
Ger Manley, APR country manager at CompuB, said it has retained all the staff in the store and "hope to hire more sales staff very shortly".
"This is our company's first venture in the UK with further expansion planned in time," he told El Chan.
As for King, he is not transferring with either the Selfridges or the B2B operations, and instead will concentrate full-time on his hospitality biz RoomNetTV. ®
Sponsored: How to get more from MicroStrategy by optimising your data stack