Saddle up for the Tour de Firmware
Build a BONKERS BICYCLE laden down with gadgetry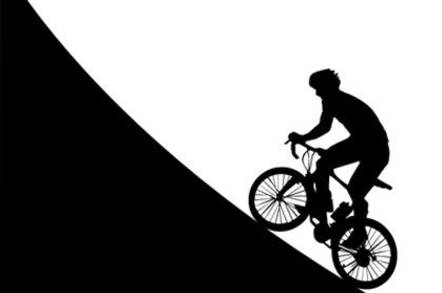 Lots of techies ride bicycles and it is not hard to see why: both pursuits involve the creation of heavily customised and finely-tuned machines coaxed to peak performance after arcane preparations and exhaustive effort, often at odd hours of the day or night.
The overlap looks even more likely of late, because bikes now pack in plenty more technology. Building plenty of it into a bike won't necessarily help you over the 3,664km of this year's Tour de France, which kicks off in Yorkshire this weekend, but will give you the chance to indulge in an unusual build.
One bit of kit you'll find built into some bikes these days is an electronic gear-shifting system. This kit isn't the equivalent of an automatic transmission. Instead they offer small motors to shift gears in ways said to be more precise than is possible with cables.
Such contraptions have been around for decades but went mainstream a few years back when colossal bike brand Shimano introduced the Di2 for its high-end Dura Ace range. The company has since reduced the price to around $2,000 or $3,000, a level at which serious hobbyists can consider the Di2. Those with a passion for things European and more cash to spare may prefer Italian firm Campagnolo's EPS system. Campagnolo is a venerable brand that can proudly point to the fact that NASA once asked it to machine some components, a pedigree that may appeal.
Whatever you buy, it has upgradeable firmware so you sysadmin skills can be put to work improving a bike's performance.
Electronic shifters rely on a USB-rechargeable battery. There are plenty of bike-mountable batteries out there, and plenty of smartphone mounts too. But when one is on the road it is ideal to bring a power source along for the ride.
Enter The Plug, a USB outlet that replaces the headset cap (the bit that holds the handlebars to the forks). Cunning wiring inside a bike's frame can pipe electricity generated by a dynamo into The Plug, and from there into your smartphone or the plethora of USB-rechargeable lights on the market.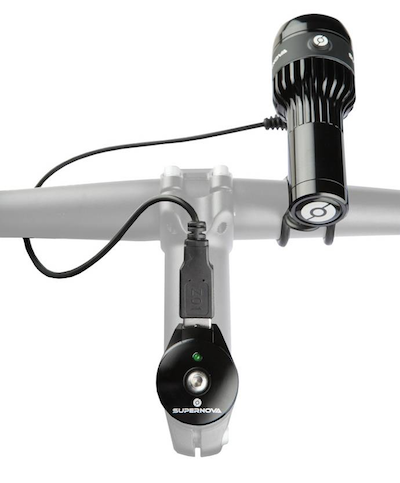 The Plug III bicycle USB outlet
While we're on USB-rechargeable lights, it's worth mentioning Fly 6, a USB-rechargeable rear-light-and-camera-in-one. Plenty of cyclists carry front-facing cameras to gather evidence of a fun ride, or a dodgy driver. Fly 6 offers the same chance to shoot a ride, albeit facing backwards.