Hey, channel guy. STOP. Don't lock yourself into vendors' refresh cycles
We all know hardware lasts longer than 3 years so why bin good kit?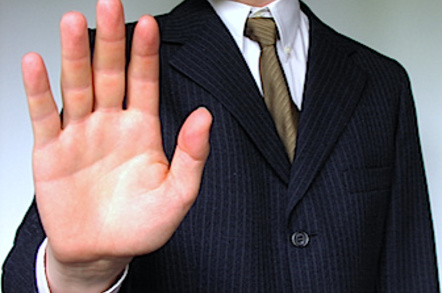 Today's business environment means that priority is often given to increasing revenue and acquiring more customers. Ensuring the availability of the necessary resources to do so may result in organisations needing to cut costs across other areas.
IT departments, for one, are under continual pressure to reduce their operating budgets and, with infrastructure responsible for almost 40 per cent of IT spending, there is a demand to deploy more cost-effective systems.
As a result, a large amount of time and effort is being spent by infrastructure and operations (I&O) teams on working with their procurement colleagues to make savings by reducing hardware contracts by a few percentage points where possible.
However, a report commissioned by Network Hardware Resale and carried out by Forrester Consulting revealed how focusing resources on maintenance contracts and technology refresh cycles can allow a company to make significantly larger savings.
Forrester found that 80 per cent of businesses were missing opportunities for considerable capital and operational cost savings by upgrading their networking infrastructure before they needed to, as well as by paying insufficient attention to ongoing maintenance contracts.
By depending on OEMs for network hardware, software and maintenance, organisations will generally be guided by refresh cycle and maintenance contract information provided by the vendor. This means that they're unlikely to consider extending the life-cycles of their hardware and third-party maintenance solutions, and remaining largely unaware of any alternative solutions that may exist.
According to the report, four out of five companies (79 per cent), following advice from vendor-sourced industry averages, will refresh their wired networking infrastructure – the hardware supporting campus networks, data centre networks, routing, and Wi-Fi, for example – every three to five years. These industry averages lead many I&O professionals to believe that, within that three to five year OEM-led refresh cycle, their equipment has become old, no longer has any value, or – in the worst cases – could even result in failure.
But, when you consider that most of the infrastructure being replaced will maintain its market value, and will typically have over 20 years mean time between failure life cycles, it's clear that the manufacturers are the only parties that stand to profit from these accelerated refresh cycles.
This equipment can be kept for longer with no impact on the running of the business, and avoiding unnecessary, considerable operational expense and disruption in replacing it; effectively increasing its value over a longer term.
Some 81 per cent of companies, whether for convenience or by default, will buy maintenance contracts from their OEM manufacturer, despite often seeing little value in the contract itself. Indeed, more than half reported purchasing a maintenance contract at the same time as procuring the equipment to which it was related.
Contract issues
Most organisations are dissatisfied with these contracts, perceiving existing IT vendors' maintenance services as featuring misrepresented cost savings, new fees, and inflexible pricing models. Even with such a level of dissatisfaction however, very few businesses will challenge these vendors, allowing them to continue making large profits from the contracts.
Despite four out of five are claiming that they would entertain the idea of third-party maintenance contracts, the majority appear unwilling to act upon such alternatives, perhaps unaware that the option is open to them. By exploring this option however, and by using maintenance contracts from third-party vendors, businesses will continue to receive support for their infrastructure while lowering capital and expense budgets.
Challenging the status quo
To help achieve the ultimate goal of improving the value of existing hardware and any planned purchases, I&O teams should take a pragmatic view of what their current infrastructure can do, what it needs to deliver, and whether it can currently cope with this expectation. Having carried out this exercise, they should know what's working, and what can be kept. They should scrutinise their maintenance contracts and be aware that such agreements with OEMs are not only costly, but can often contain a software upgrade line item, even though software updates come free with the product's basic warranty.
In some cases these agreements no longer provide maintenance and upgrades for the version of the hardware to which they apply. As previously observed, businesses often tend to purchase their maintenance contracts from the same vendors as their hardware.
In order to secure lower prices, I&O departments should work with their procurement teams to put these contracts out for competitive bid to different resellers, including third-parties. Vendors will traditionally dictate technology refresh cycles, and maintenance contracts tend to be part of a hardware sale as a matter of course. But, by challenging these established practices, businesses can start shifting the costs in their favour and begin realising the savings available.
Tom Pappas is the EMEA vice president of sales and marketing at Network Hardware Resale, a reseller of used Cisco kit. ®
Sponsored: Minds Mastering Machines - Call for papers now open