Rockall pod-dweller braces for stormy weather
Nick Hancock battens down the hatches on North Atlantic islet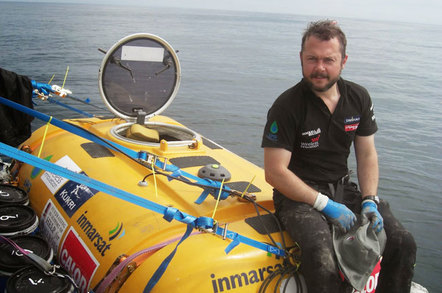 Rockall pod-dweller Nick Hancock has now spent over three weeks atop the North Atlantic islet and was battening down the hatches on Saturday ahead of predicted stormy weather.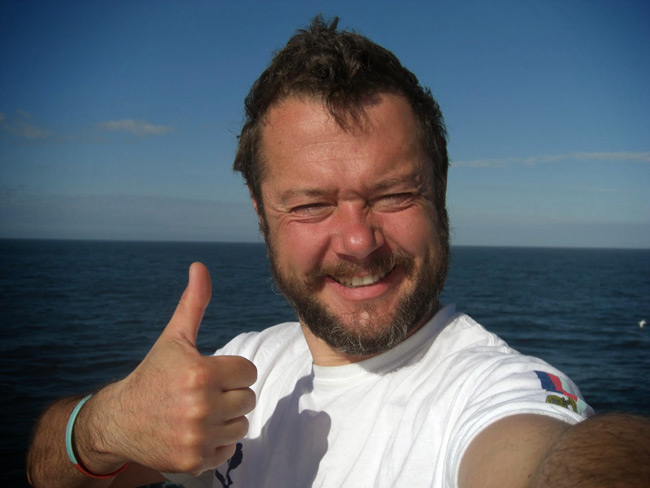 Thumbs up: Nick Hancock on Rockall
He wrote: "Tomorrow is supposed to be a very calm day, but as they say: the calm before the storm. From Tuesday next week there are forecast winds in excess of 30mph, gusting up to 50mph (Strong Gale), with rain, and remaining that way for several days. I've already had winds in excess of 30mph, but only for short periods, so this promises to be the worst weather I've experienced yet, and may limit my ability to tweet and update the blog for a while."
Sunday's weather did indeed prove kind, as this snap last night proved:
What were you doing at 2300hrs last night? I was watching this amazing sunset on #Rockall. An amazing privilege! :) pic.twitter.com/kwcZNbicIy

— Nick Hancock FRGS (@RockallNick) June 29, 2014
Hancock hopes to spent a total of 60 days on Rockall in aid of Help for Heroes, breaking the previous occupation record of 42 days, set by three Greenpeace activists back in 1997.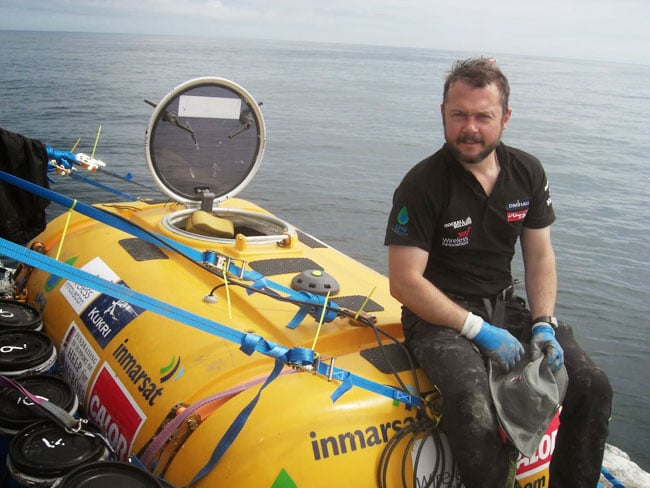 Twitching: Nick Hancock and his survival podule
He's been living in the "RockPod" survival podule, and passing the time twitching and learning to play the harmonica.
So far it has been a fairly uneventful expedition, although that may change later in the week. As a taste of what the Atlantic may be brewing up, the plucky Brit retreated to his den last week as the wind started to pick up to 30mph. He wrote: "It's just not sensible to be out and about in those conditions, even with a harness and life line, especially when the rock is wet and slippery, so I was pod-bound for the rest of the morning and all of the rest of the day."
If this week's forecast proves correct, Hancock may have a few further days indoors to brush up on his harmonica skills. ®
Sponsored: What next after Netezza?