Aereo presses pause on 'tiny antenna' TV-streaming service
Vows to fight on after US Supreme Court ruling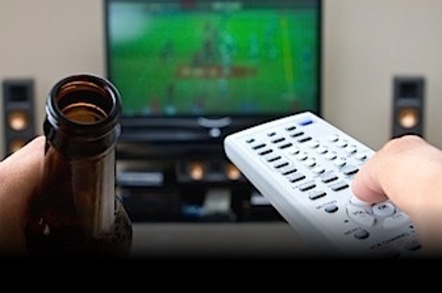 TV-streaming biz Aereo suspended its services over the weekend, after the Supreme Court ruled last week that its operations breached US broadcasters' copyrights, but the firm has vowed to fight on.
In a letter to users on its website, Aereo chief and founder Chet Kanojia said that the firm was just "pausing services temporarily" while it worked out its next move.
"The spectrum that the broadcasters use to transmit over the air programming belongs to the American public and we believe you should have a right to access that live programming whether your antenna* sits on the roof of your home, on top of your television or in the cloud," he said, adding that the company's journey was "far from done".
Last week, the top US court ruled in a 6-3 opinion that the company was violating copyright by capturing live telly and storing it in a cloud-based DVR, then streaming it over the internet to subscribers.
Aereo argues that its cloud-based record-and-retransmission service is no different to folks using their own antennas to pick up live public broadcasts. But the court decided that Aereo was rebroadcasting, not just supplying equipment.
"Aereo is not simply an equipment provider," the court said. "Aereo sells a service that allows subscribers to watch television programmes, many of which are copyrighted, virtually as they are being broadcast."
The company said that all its subscribers would be refunded their last month of fees while the service is suspended. ®
* One of Aereo's central arguments related to the use of "dime-sized antennas" selected by its servers and "individually assigned" to users; it argued that its users rather than itself selected and transmitted the content. The Opinion of the Justices of the Supreme Court was that such a distinction made "too much out of too little" and that "the many similarities between Aereo and cable companies... convince us that this difference is not critical here". (See PDF)
Sponsored: What next after Netezza?