USB charger is prime suspect in death of Australian woman
All those safety logos on kit aren't just window dressing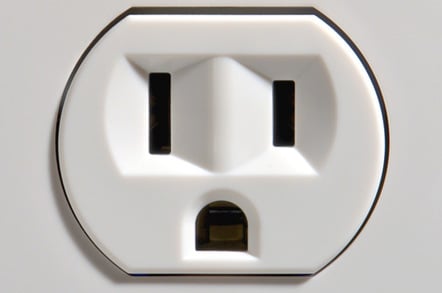 An Australian woman has been found dead, possibly as the result of connecting a device to a USB charger that does not comply with safety standards.
The Australian State of New South Wales' Fair Trading Commissioner Rod Stowe has issued a statement warning local punters not to buy chargers that do not bear the usual panoply of certification marks after "the recent death of a consumer where an unapproved USB charger was potentially implicated."
The Fair Trading agency has also seized chargers, travel adaptors and power boards from a Sydney store.
Fairfax Media reports Stowe's warning came after "a young woman wearing headphones and holding her laptop was found dead with burns on her ears and chest, in an apparent electrocution." It's been suggested the woman was holding a phone that was plugged in to a faulty charger at the time of her death.
Fair Trading's advice suggests consumer check devices they buy to ensure they appear to meet standards and have "insulation on the pins of the plug". The agency also suggests that "As a general safety rule, consumers should not use any devices while they are plugged in and charging."
That last bit of advice is a bit hard to swallow: your correspondent, as do millions of others every day, works on a laptop with a mains connection. That laptops aren't wrapped around one's head probably helps.
Australia's standards on most matters are harmonised with those of other nations, so the warnings from Fair Trading probably apply everywhere: cheap electrical kit isn't worth the risk, so don't cost yourself your life by saving a few pennies. ®
Sponsored: How to get more from MicroStrategy by optimising your data stack