Hewlett-Packard paid £1.7bn by UK.gov in 2 years – report
Thinktank claims DWP is cash cow, but HP's computer says no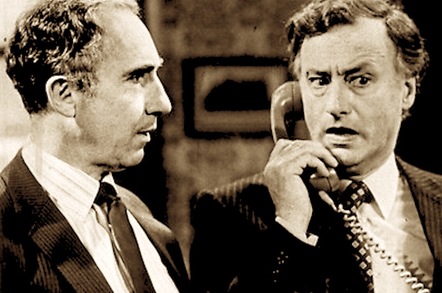 Hewlett-Packard is the single largest supplier of services to the British government, according to a new report.
Meg Whitman's PC and server company made in excess of £1.7bn off HMG in 2012 and 2013, the Institute for Government says.
The group, however, warns that "some" of its figures are not accurate.
According to the charity, HP also reckons there is a "significant discrepancy" between its figures and the computer company's own data.
Data was gathered by startup Spend Network and is based on 6,711 documents on central and local government spending between January 2012 and December 2013.
According to the report, Mega-outsourcer CapGemini was second largest in 2012 and 2013, taking £1bn off HMG. BT was third on £797m and £753m and Capita fourth on £651m and $803m.
The six largest IT suppliers accounted for £4.13bn of spending in 2013, down from £4.49 in 2012.
HP's single biggest customer is the Department for Works and Pensions (DWP), which accounted for 86 per cent of HP's government money in 2013.
"The contract is likely to be the largest single, non-defence contract in central government," the Institute wrote.
CapG also appeared to rely heavily on a single department for central government revenue – that department was Her Majesty's Revenue and Customs (HMRC).
Technology topped the list of all spending by central and local government, beating construction, outsourcing, facilities, telecoms and even defence.
The report does not include spending on deals smaller than £25,000 in central government and £500 in local government, thresholds beneath which government is not required to disclose. Accordingly, the Institute said it was unable to calculate spending on SMBs.
It's SMBs that No 10 has been championing as suppliers of government IT via G-Cloud, which is supposed to reduce its self-professed reliance on an oligopoly of suppliers. ®
Sponsored: Minds Mastering Machines - Call for papers now open