Amazon offers Blighty's publishing industry 'assisted suicide'
Do you see a pattern here?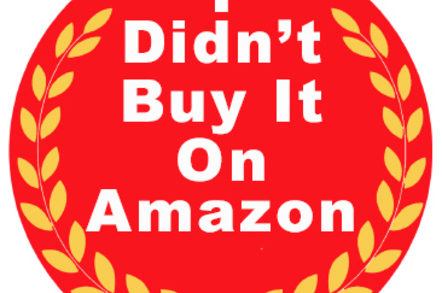 Amazon wants to dictate book prices, and even print copies of publishers' books itself, a report in trade mag Bookseller suggests. UK publishers are, we're told, none too happy.
Over in the US, Amazon is already locked in battle with Hachette, the first publisher whose terms with Amazon are coming up for renegotiation: Amazon has stopped taking preorders for Hachette titles, citing delivery times of weeks or months. It's also kneecapped German publisher Bonnier Media the same way, prompting a complaint to the German competition authority.
We're told the new contracts demand payment for strong placement on the website, and Amazon also wants to dictate the price for the books industry-wide by forbidding suppliers from offering rival retailers lower prices.
Bookseller editor Philip Jones told the BBC that if supply contracts were accepted on such terms, it would be "a form of assisted suicide for the industry".
Amazon's reported demand to control the right to copy, when it wants, is regarded as the equivalent of coming for your first-born. In practical terms, publishers fear readers will blame them for any cock-ups caused by Amazon's print-on-demand machines pumping out tomes.
Publishers are on watch by competition authorities for five years following the settlement of the Apple e-book price-fixing case. Apple had merely promised publishers not to sell books at a loss, and retail prices briefly rose from $8 to $10 before falling back. The Cupertino giant and the publishers involved were later accused of harming consumers.
The settlement effectively granted Amazon a distribution monopoly – or monopsony – which it can now use for further leverage.
Meanwhile, some independent music labels have accused Google of attempting to control music royalties using its dominant YouTube service. Contract details emerged earlier this week.
Amazon has not commented on the Bookseller's report. ®