It's a Brit Apple supplier BORG: Two become one £80m fruity tech titan
Jigsaw24 swallows Square Group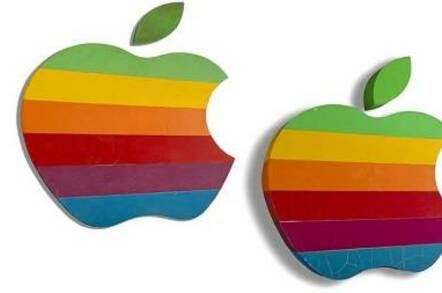 Private equity-backed Jigsaw24 has swallowed fellow Apple supplier Square Group for an undisclosed sum to create a circa £80m powerhouse in the fruit-branded channel.
NorthEdge Capital took a stake in Jigsaw24 in April '13, providing the Nottingham-based dealer with an investment fund to speed up growth both organically and via acquisition in the education and SME sectors.
In a statement, Tom Rowley, investment manager at NorthEdge and a non-executive director at Jigsaw24, said part of the rationale for acquiring Square was the company's base in the capital, with a new store expected to open in Soho.
He added that via the buy Jigsaw24 has "inherited a number of lucrative contracts, and with a strong management team already in place, we believe it is well placed for further growth".
Growth is something that eluded Square in its fiscal '12 numbers for the year ended 31 March as turnover dropped 15 per cent to £24m and profits fell by nearly 37 per cent to £250k. The company had grown rapidly off the back of iPad revolution but that particular train started to slow.
Results for fiscal '13 have not yet been filed at Companies House and are some months late.
Square relinquished its Apple Premium Reseller status for stores in Derby and High Wycombe to avoid a costly refit under the US vendor's V2 programme, while the shop in Oxford Street was shuttered.
Resellers found themselves competing with Apple's own retail stores and many including Square turned their focus to targeting business customers in vertical sectors including Media and Entertainment.
Jigsaw had a turnover of circa £60m when NorthEdge invested in the company and operates from two outlets, the other being in Manchester. It also sells brands including HP, Cisco and Microsoft.
The management team is led by former Redstone and BT Engage IT boss Martin Balaam - a man that describes himself as the "Big Cheese… and a blunt and to the point Yorkshireman" on his LinkedIn account.
He said in a statement, "Jigsaw24 has witnessed strong growth recently and these important investments alongside the support given by NorthEdge will serve to accelerate our plans for the future."
Other senior figures at Jigsaw24 include founder and MD Roger Whittle, non-exec chairman Ashvin Pathak and COO Tariq Saied, who worked with Balaam at Redstone and BT.
The 85 staff at Square will transfer with the business, taking to total headcount to more than 200. ®
Sponsored: How to Process, Wrangle, Analyze and Visualize your Data with Three Complementary Tools