Supercomputing speed growth hits 'historical low' in new TOP500 list
Chinese complete top-spot trifecta with Tianhe-2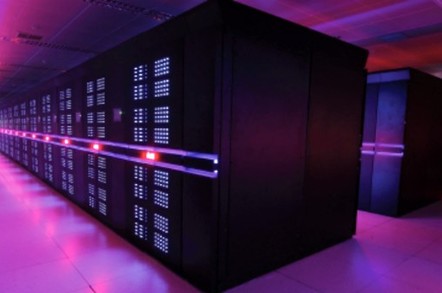 There be merriment in the Middle Kingdom: the Tianhe-2 supercomputer at China's National University of Defense Technology is the most powerful datacruncher on the planet (that we know about) for the third time in a row.
The TOP500 list, published every six months, noted that the Chinese system hit 33.86 petaflops on the Linpack benchmark. Tianhe-2 is over ten times faster than the number 10 entrant on the list – a 3.14 petaflop Cray XC30 that's in use at an undisclosed US installation.
That slower supercomputer is the only change in the top-ten rankings for the biggest big-iron systems on the planet. The first nine rankings are the same as six months ago, and the Top500 list compilers said that there had been a worrying lack of development in the field of late.
"The overall growth rate of all the systems is at a historical low," they said in a posting.
"Recent installations of very large systems – up to June 2013 – have counteracted the reduced growth rate at the bottom of the list, but with few new systems at the top of the past few lists, the overall growth rate is now slowing. This offers an indication that the market for the very largest systems might currently behave differently from the market of mid-sized and smaller supercomputers."
Overall, supercomputing speeds have only risen by 55 per cent a year of late, compared to rising 90 per cent a year between 1994 and 2008, despite processors and systems technology improving every year. The combined speed of the systems on the new list is 274 petaflops, compared to 250 petaflops six months ago.
When it comes to the hardware itself, Intel still has the lion's share of the market, providing 84.5 per cent of the processors used in the 500 fastest computers on the planet. IBM's Power chips are found in 8 per cent, while AMD's share has fallen by a third in the last six months to just 6 per cent.
As for system builders, HP has the top spot with 36 per cent of the list, compared to 35.6 per cent for IBM. The venerable surpercomputing firm Cray still has skin in the game too, with 10 per cent of the TOP500 coming from its engineers. ®