Google Glass gets 2GB of RAM. Think about this. Two gigs of RAM
Updated specs specs include new viewfinder to better frame stealth photos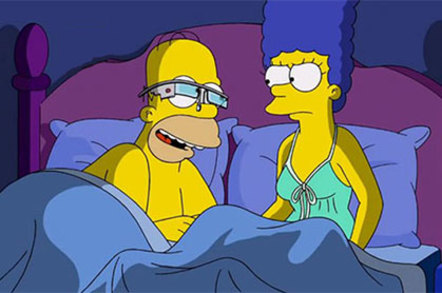 Just ahead of its annual I/O developer conference, Google has announced some changes to its Glass Explorer program. It's not clear who will reap the benefits, though.
Most notably, Google announced via the Glass team's official Google+ page that future headsets will ship with 2GB of RAM, up from the 1GB they've been shipping with since they first launched. The 16GB of flash storage will remain unchanged.
According to the post, the goal of the upgrade is "better performance" – and some Explorer program participants have indeed grumbled that the original model, which runs with only 682MB of free RAM after it boots the Android OS, can get bogged down on some apps.
Naturally, however, the top question on many Glassholes' minds was whether they would get a chance to upgrade their existing 1GB models to the new version. In fact, several Google+ commenters even seemed to feel Google owed them an upgrade free of charge.
That wouldn't actually be unprecedented. In October 2013, the Chocolate Factory offered the earliest adopters of its spy-goggles the chance to swap their specs for an updated version and didn't charge them anything. So far, however, Google has remained mum on whether it plans a similar trade-in program this time around.
But the online ad-slinger did have a few other announcements from which all Glass guinea pigs Explorers can benefit. For starters, it's rolling out a new viewfinder for Glass's notorious head-mounted camera. When a Glass wearer says "OK Glass, show the viewfinder," four L-shaped marks will now appear to help frame photos.
In addition, the company says it's rolling out new Google Now cards for Glass, including one to remind wearers where they parked and another to provide shipping alerts for packages.
Finally, Google also announced a dozen new and/or updated apps for Glass, known among the faithful as "Glassware". The additions include an app for the Guardian newspaper, a Duolingo app for learning a new language, a Shazam client, a couple of fitness apps, and an app to let Glass owners follow the football (or soccer, to us Yanks), among others.
Whether Google plans to make any more Glass-related announcements at I/O remains to be seen. The sold-out conference runs from June 25-26 at San Francisco's Moscone Center. ®
Sponsored: Detecting cyber attacks as a small to medium business