BlackBerry's Passport will be the WEIRDEST mobe of 2014
Firm also teases new update to BB10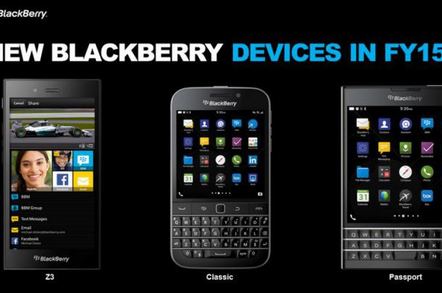 BlackBerry teased one the year's most whacky smartphone designs at its shareholder AGM yesterday, but it still isn't ready to disclose any more details. The firm then posted - and deleted - a statement about the BlackBerry Passport.
BlackBerry's Passport is striking for a couple of reasons. It has a physical QWERTY keyboard that is also a capacitive sensor, allowing touch gestures, such as swipes, to be made over the keys. And it has an unusual 1440x1440 resolution. Vintage BlackBerrys featured landscape mode screens, culminating in the VGA Bold 9900, while their anointed successors, the Q5 and Q10, opted for a 720x720 square display instead.
The Passport was announced alongside the Classic, a larger version of the once-popular Bold design, but featuring BB10. Specifications were not forthcoming, and the devices were not available for press to use.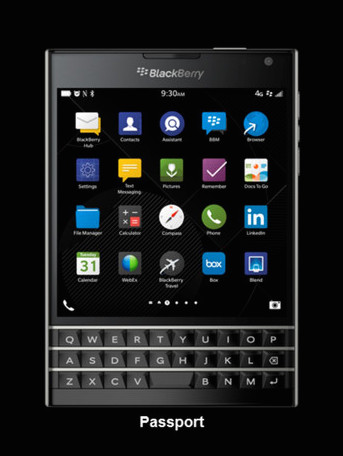 Fansite CrackBerry captured the post before it was removed.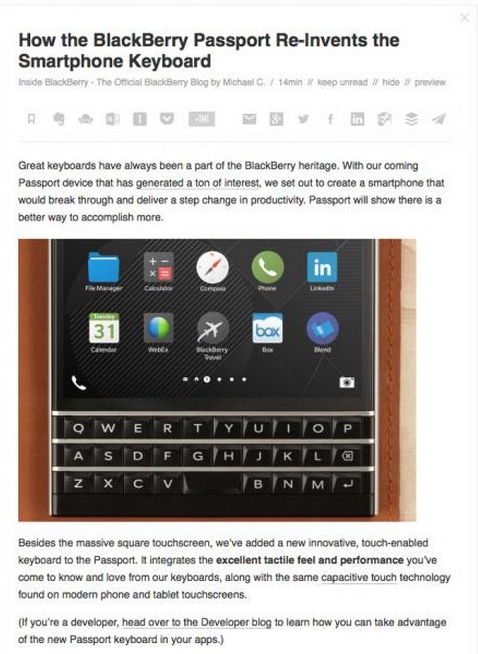 In some company news that the company hasn't yet deleted, BlackBerry announced the gold version of its developer SDK, accompanied by a new preview version of its BB10 software, version 10.3.
BlackBerry's increasing reliance on Android apps - demonstrated by its alliance with Amazon to install Android apps from Amazon's app store - means more job cuts, however. Although BlackBerry's CEO John Chen said the company has almost completed its cost reduction programme, 65 more jobs have reportedly been cut in the developer relations division.
It chimes with BlackBerry's focus on enterprise and the "regulated" sectors, such as the military and public utilities. ®