Microsoft ups OneDrive storage, slashes prices to match Google Drive
Knows you won't use a whole terabyte, gives it to you anyway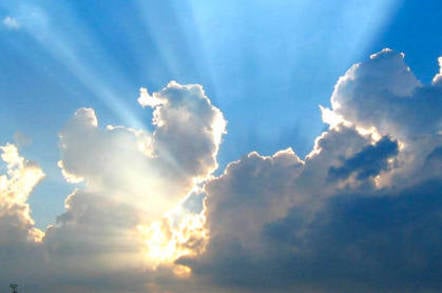 The race to the bottom in the cloud storage market continues, with Microsoft lobbing lots more free storage at its consumer customers and slashing prices on the paid tiers of its OneDrive online storage locker by more than 70 per cent.
"The landscape is changing to the point that we believe it's no longer enough to provide only cloud storage – that's table stakes," Microsoft's Omar Shahine said in a blog post announcing the changes.
As it struggles to keep up with such competitors as Google Drive, Dropbox, Amazon Cloud Drive, and countless others, Redmond plans to more than double the amount of storage that comes with free OneDrive accounts, from 7GB to 15GB.
In addition, all consumer Office 365 subscribers will now receive 1TB of OneDrive storage, up from 20GB – even at the bottom-tier, $6.99-per-month Office 365 Personal level. An Office 365 Home subscription, which can be shared by as many as five people, will confer 1TB per user (or up to 5TB in total).
The change comes following Microsoft's decision in April to give each user of OneDrive for Business and Office 365 ProPlus a 1TB storage allotment.
That move, like this one, was motivated by stiff competition in the cloud storage arena, where competitors are plumping up entry-level accounts with ever more storage as a way to lure customers.
Microsoft's particular worry in this case is Google, which upped the storage capacity of free Google Drive accounts to 15GB in March. The Chocolate Factory slashed prices on paid Google Drive tiers at the same time, and Redmond has now mirrored those changes, too: 100GB of OneDrive storage will cost $1.99 per month, and 200GB will cost $3.99 per month.
This, despite Redmond's own data showing that three out of four customers store less than 15GB of files on their own PCs, as Shahine noted in this blog post. If you want massive cloud storage, Microsoft will give it to you, cheap – mainly because it has to.
But if raw storage capacity is "table stakes," as Shahine said, what Microsoft is really betting on is that its cloudy storage's integration with Windows and Office will make it seem like a better value than Google Drive or standalone competitors such as Dropbox.
In addition to baking OneDrive integration directly into its latest desktop and smartphone operating systems, Microsoft also offers OneDrive clients for Android, iOS, and OS X.
Shahine said the new pricing and storage capacity changes will take effect within the next month. Existing customers don't need to do anything, and will have their cloud storage capacities increased automatically. ®
Sponsored: From CDO to CEO