Australia's eMinister has policy-crush on UK's Liam Maxwell
Malcolm Turnbull outlines antipodean eGov agenda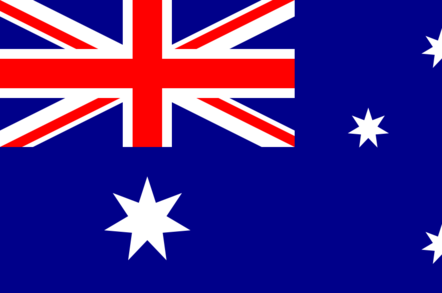 Australia's Communications Minister Malcolm Turnbull has offered a little more detail on his plans for electronic delivery of government services and the way Australia will procure the kit required to deliver them.
Writing in The Guardian Australia, Turnbull detailed a meeting with Liam Maxwell this week. Neelie Kroes, the European Union's Commissioner responsible for the Digital Agenda has also tweeted that she met Turnbull this week.
Turnbull's piece sings the praises of policies Maxwell has espoused, such as user focus, centralised approval of major projects and a preference for off-the-shelf software instead of bespoke code. He's also keen on a government app store to re-use projects with broad applicability.
There's also enthusiasm for government engaging small business as suppliers, because "The old adage that no one ever lost their job for awarding a contract to IBM still largely rings true. But big suppliers should be competing on the quality of their services and software rather than because of the government's risk aversion and complexity of procurement rules."
Turnbull admits that "None of this sounds revolutionary for those involved in the technology business."
Nor should it. The Australian Government Information Management Office has promoted cross-fertilisation of projects among government agencies, while the government already employs Information Technology Supplier Advocate Don Easter to "o strategise, open doors, facilitate and champion practical, industry-led activities that help improve the competitiveness of SMEs and their access to new business opportunities."
The UK's disdain for customising commercial software is, however, something Australia may do well to consider.
Turnbull's piece is being well-received in the default barometer of public opinion that is Twitter.
Vulture South suggests more detailed exposition of his plans to electrify government services will be needed before our predictions of Australia's 2015 technology headlines can be judged prescient. ®
Sponsored: From CDO to CEO