Vodafone AU in new four-hour Vodafail
Punters report ... nothing. Not a peep. And Optus is far from Optimal too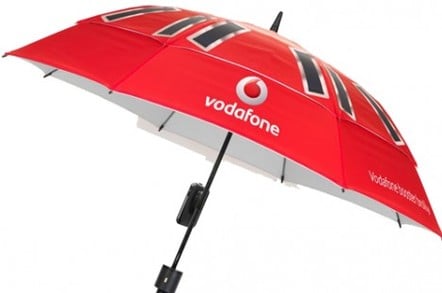 Update Vodafone Australia's infamous Vodafail appears to have returned, with punters across the nation reporting ... nothing. Which to say no ability to make calls or send text messages for around four hours during the Australian afternoon.
At 13:40 Vodafone's network blog posted this message admitting that "We are currently experiencing some network issues" and "We are working to restore the issue as soon as possible and will keep customers updated here. We're sorry for the inconvenience."
At 17:10 the blog updated with a post saying "All voice and SMS services are now restored nationally. Customers in Western Australia may still be experiencing some issues with data services which we will resolve shortly. Our engineers are working fast to ensure all services are fully restored, and we thank you for your patience."
Vodafone Australia can ill afford big outages: in 2010 its network became extremely unstable, leading to the term "Vodafail" being applied to its operations. The company lost hundreds of thousands of customers as a result.
This outage saw the #vodafail hashtag make coast-to-coast appearances around Australia, often with a resigned "here we go again" feel to them.
Optus, meanwhile, is also experiencing outages. MVNO Amaysim, which uses Optus' network, has tweeted the following:
Our carrier is fixing an issue that has led to some pple being unable to call, text or use data. We'll tweet updates as we get them.

— amaysim Australia (@amaysimAU) June 19, 2014
Optus tells us "We are investigating the cause of an issue that is affecting the mobile services of some of our customers" and "We are working on the issue as a priority and will provide an update as soon as possible."
"We're really sorry," its spokesentity added, "we know this is frustrating for our customers.
Bless.
Neither carrier has offered any data on the reason for the outages. Might both have applied the same patch to a component of their networks, or share a supplier that had experienced problems? If you know anything, do let us know. ®
Sponsored: Becoming a Pragmatic Security Leader