US footballers set to vie for Bitcoin Bowl
BitPay strikes deal to sponsor nationally-televised game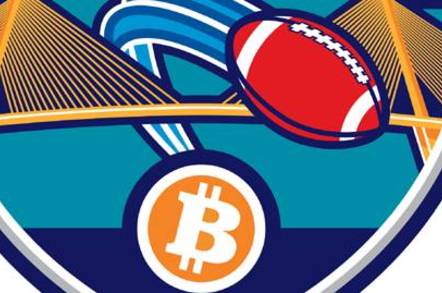 The cryptocurrency world has struck another high-profile sponsorship deal: this year two US college football teams will compete in the Bitcoin Bowl.
Payments firm BitPay says that it had agreed to sponsor the game for three years, this year to be played on December 26 in St. Petersburg, Florida. The sponsorship deal will include broadcast rights with ESPN, meaning the Bitcoin brand will be prominently featured on a nationally-televised American-football game until 2016 – at least.
"This will be a fantastic opportunity to raise bitcoin awareness to millions of new users," said BitPay CEO Tony Gallippi. "Our goal is to make it the largest and most exciting bitcoin event ever produced."
For those readers not familiar with the workings of the collegiate hand egg system, bowl games are the post-season contests engaged in every year at the conclusion of the NCAA football series. Once considered to be prestigious honors for the top university teams in the nation, bowl games have expanded from fewer than a dozen annual contests to 38 tourism-friendly games played by teams from 76 schools.
The St. Petersburg Bowl game that BitPay will lend its name to is not considered to be one of the more high-profile contests. The game was started in 2008, is played in a converted baseball stadium and usually draws teams from the mid to lower ranks. Past sponsors have included VoIP adaptor magicJack and sportsbar chain Beef O'Brady's.
Still, the deal will bring a great deal of visibility to BitPay, and will introduce the bitcoin platform to a demographic that has not typically been associated with cryptocurrency payments.
Earlier this year, backers of Dogecoin pulled off a similar feat when a Reddit fundraising campaign helped the group sponsor a NASCAR team. The "Dogecar" of Josh Wise has become a viral hit and has been featured in a handful of events including the NASCAR All-Star Race and the Talladega Superspeedway. ®
Sponsored: Becoming a Pragmatic Security Leader