Broadband bumpkin BONANZA: 8 altnets shortlisted for £10m UK.gov subsidy
Wireless and satellite tests will soon be underway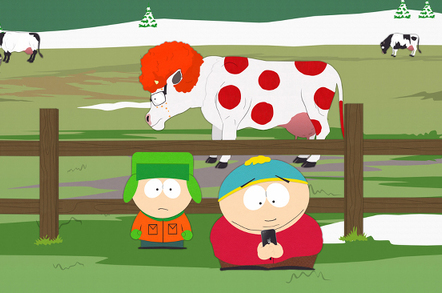 The government has earmarked a £10m wad of broadband cash for eight outfits whose bids were shortlisted for what the Ministry of Fun described as the "feasibility stage" to bring faster internet connections to hard-to-reach parts of Blighty.
It said the Tory-led Coalition was "focusing on exploring ways to reach those premises in the final 5 per cent" of Britain that will not be hooked up to BT's delayed, government-funded deployment of speedier broadband - which is now expected to be completed by 2017.
The Department for Culture, Media and Sport said that eight pilots will test coverage in remote areas of the UK using fixed wireless and satellite technologies to try to overcome the challenge of connecting those parts of the country to the internet.
The altnets behind the experiment - which include Airwave, Call Flow and Quickline - will use a social investment financial model and an operating model that aggregates small rural networks, the DCMS said.
Chief of lobby group Independent Networks Co-operative Association, Malcolm Corbett - who has been an outspoken critic of the government's £1.2bn Broadband Delivery UK project, after it gifted BT with all the local contracts - welcomed today's move.
"This is a very useful initiative and we are keen to help local authorities and INCA members learn from the trials. There is a huge amount of experience, professionalism and entrepreneurial enthusiasm in the independent sector that can play a big role in creating Britain's future digital infrastructure," he said.
Details of the successful bids can be viewed here (PDF). ®
Sponsored: Becoming a Pragmatic Security Leader